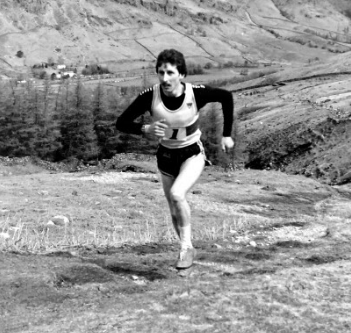 Legendary fell runner and former world champion Kenny Stuart is to be president of the junior world mountain running championships in the Lake District this summer.
Kenny was the dominant figure in British fell running in the 1980s becoming the first athlete to win the coveted British Fell Running Championship three times and the first British champion to win a World Mountain Running Trophy title, in Italy in 1985.
He will be president of the local organising committee in Ambleside where the junior international races will be staged in June, and will award the prizes.
Also a successful road runner who set a personal best of 2.11.36 when finishing second in the 1989 Houston Marathon, Kenny, from Threlkeld near Keswick, was acknowledged as the "king of the mountains".
He set a host of course records in classic events such as Ben Nevis, Snowdon and Skiddaw (all of which still stand today). Prior to his reinstatement as an amateur in 1982 Kenny was a very successful professional guides racer, winning British titles in 1980 and 1981 (when he won 30 races from 32 starts). In 1986 having fulfilled all his fell running ambitions, Kenny decided to turn his considerable running talents to the marathon.
His athletics career came to a premature end as a result of persistent allergy problems. Having previously given up his job to concentrate full time on his running career, Kenny then returned to college to study horticulture and is now works as a horticultural technician.
Kenny married champion fell-runner Pauline Haworth and their children Matthew, Emma and Rosie all competed successfully in junior fell races.
The junior world cup will be staged in Ambleside on June 20, with young athletes entering from more than 20 different countries. More details https://www.amblesidemountaincup.com/