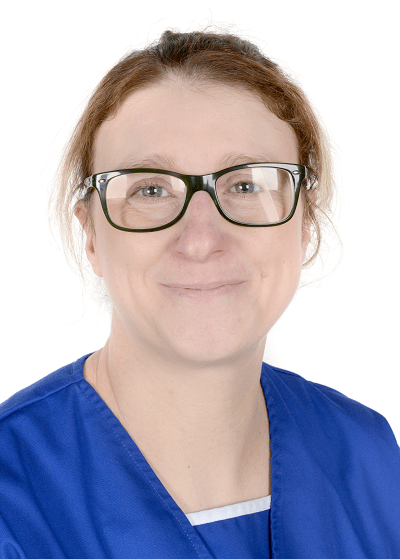 Cumbria cancer patients, who are failing to respond to treatment, are now being offered access to ground-breaking treatments, making them among the first patients in the whole world to have access to the very newest anti-cancer drugs.
To receive these medicines, patients would have to agree to take part in early phase clinical trials i.e. first in patient or Phase I and Phase II trials of the drugs. The trials will take place at the National Institute for Health Research Lancashire Clinical Research Facility (LCRF), which serves the whole of South Cumbria and Lancashire but is based at the Royal Preston Hospital site.
Cancer charity Rosemere Cancer Foundation has given the LCRF, which is one of only 22 in England funded to deliver early phase experimental medicine research trials, £83,993 to fund a specialist cancer experimental medicines research nurse for the next two years.
That position has already been filled by former chemotherapy and cancer nurse specialist Karen Jones, who began working at the LCRF in 2018 as a Rosemere Cancer Foundation funded oncology research co-ordinator.
Over the last two years, Karen has worked on nine clinical trials researching new phase II and III treatments for cancers including breast cancer, prostate cancer and skin cancer. These trials have involved 106 local cancer patients aged from their thirties through to their eighties.
Karen said: "It takes an average of 20 years to take a medicine from the lab through trial stage to licensing for prescription to patients. It's a process that costs pharmaceutical companies millions of pounds along the way.
There could be a potentially life-prolonging medicine out there to give to a patient failing on currently available medicines but the only way to get that treatment to them is to invite them to participate in a trial should they meet trial criteria."
Karen added: "In my previous role, I worked on later stage trials – the final stages of research before the pharmaceutical companies applied for their medicines to be licensed.
"Now the LCRF is a member of a select band of centres funded to deliver early phase trials, I have the opportunity to bring the very latest cutting edge pharmaceutical science to South Cumbria and Lancashire. With it comes the very real possibility of local people being among the first patients in the whole world to have access to the newest, most advanced medications globally on their doorstep."
The LCRF have already been involved in a Phase I trial researching a new drug that could extend both the life expectancy and quality of life of women with advanced ovarian cancer, which Karen assisted with. Since 2018 when she began work at the LCRF, Karen has worked with a number of globally renowned pharmaceutical companies
The trial work she completed as part of their research programmes meant her oncology research co-ordinator role became self-funded and it is hoped that her new experimental medicines research nurse position will also become self-funding.
The LCRF was established in April 2016 as a partnership between Lancashire Teaching Hospitals NHS Foundation Trust, Lancashire and South Cumbria NHS Foundation Trust and Lancaster University. Although the largest portfolio of its work involves the trials of cancer medicines, it is also undertakes other drug research, including research into dementia medicines and neurological treatments.
Rosemere Cancer Foundation works to bring world class cancer treatments and services to cancer patients from throughout Lancashire and South Cumbria being treated at the region's specialist cancer treatment centre, Rosemere Cancer Centre at the Royal Preston Hospital, and at another eight local hospital cancer units across the two counties.
The charity funds cutting edge equipment, research, training and other cancer services and therapies that the NHS is unable to afford. For further information on its work, including how to make a donation, visit www.rosemere.org.uk