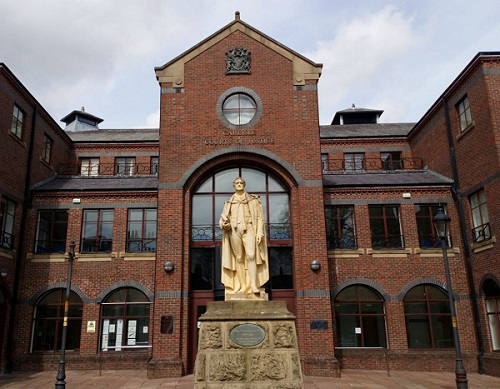 A MAN has been jailed for knocking a work colleague unconscious during a vicious metal pole attack at a Lakes tourist attraction.
Attila Vicsics became angry when spoken to by a co-owner of the Honister Slate Mine near Keswick as he talked with another man on March 7, 2018.
After throwing a stool against a wall, Vicsics was taken to task about his conduct, prompting him to pick up a metal pole measuring 3-4ft which he held at chest height in a threatening manner.
As a colleague, long-serving Graeme Robson, turned his back, 50-year-old Vicsics used the implement to deliver a "very forceful blow" to the back of his head as other shocked staff members watched. Mr Robson was knocked unconscious for around 20 seconds, suffered bruising and swelling, lost sensation and was left with reduced vision in one eye. He was described as being "shocked and shaken", prosecutor Charles Brown told Carlisle Crown Court today (WED), and feeling "incredibly nervous and anxious when he doesn't know who is behind him".
There had been no issues between the men before that date, Mr Robson having previously hosted the Hungarian national and his family at his home.
Vicsics, arrested on a warrant having been at large for a period of time, admitted actual bodily harm assault and was said to be "very sorry" for a crime which cost him his job.
Vicsics, previously of Cockermouth but no longer a UK resident, was jailed for 12 months by Judge Nicholas Barker, who told him: "This is a serious attack. It could have been far worse."