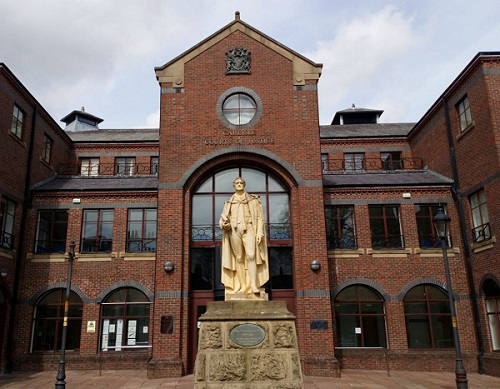 A CONVICTED sex offender has been sentenced for flouting a court order by communicating with a child he met through online compute gaming.
Kevin Joseph Holmes, 33, was made subject to the tough terms of an indefinite sexual offences prevention order (SOPO) back in 2005 for crimes involving illegal images of boys aged between 11 and 14.
But Holmes breached the terms of that SOPO twice last month both by using an internet-enabled Xbox without the required police-approved monitoring software being fitted, and communicating with a child.
Police knew through making regular checks on Holmes that he had a laptop on which such software was installed. It was through this that officers became aware he may have had unlawful contact with a child.
They visited his Ellesmere Way home in Carlisle on March 24, seizing both the laptop and the Xbox he hadn't declared to them. He confessed to starting chat with a boy aged between 11 and 14, the youngster having then sent him several images and "one particularly concerning message", Carlisle Crown Court was told.
Holmes admitted twice breaching a SOPO he had flouted several times in the past. He conceded he had met the youngster online while gaming, their conversation continuing after he set up Instagram on his laptop.
Passing sentence this morning (THURS), Judge Nicholas Barker imposed an immediate 14-month jail term, telling Holmes of the offending: "You knew what you were doing."