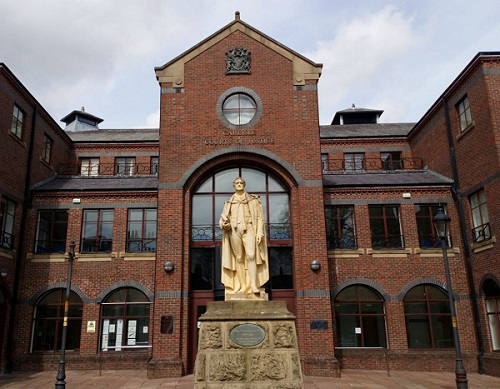 A "VILE predator" from Cumbria has been given a 16-year prison sentence for the rape and repeated historical sexual abuse of a child in the south of England.
Forty-one-year-old John Wheeler, of Doomgate, Appleby, committed a series of sexual offences in North Kent which were first reported to Kent Police in 2016.
Wheeler was charged with 10 sexual offences against a child and possessing and making indecent images of children.
A jury found him guilty of eight of the charges, including one count of rape, following a trial at Maidstone Crown Court.
In addition to a 16-year jail term, Wheeler was told by a judge he must sign the sex offenders' register for the rest of his life, and he is also now subject to the strict terms of a sexual harm prevention order.
Speaking after the case, Detective Constable Fleur Hardie, Kent Police's investigating officer for the case, said: 'Wheeler is a vile predator who continued to deny that he had repeatedly abused a child even though there was considerable evidence to the contrary.
"These awful offences may have stretched back for a long period of time and we may never know exactly how long this abuse went on for.
"We are committed to investigating these types of offences, treating each individual case with sensitivity and care, and doing everything we can to pursue justice for the victim.
"I would like to praise the victim for their bravery and hope this outcome encourages other victims of sexual abuse to come forward."