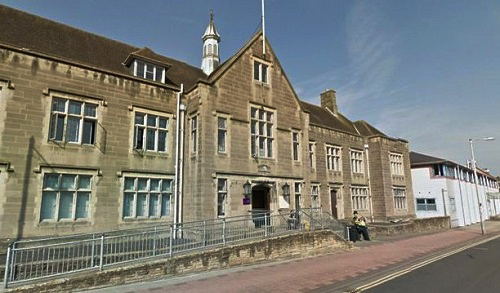 A man who breached a 'Criminal Behaviour Order' (CBO) for a NINTH time has appeared from police custody before magistrates in Carlisle.
Davy Gilchrist, 37, pleaded guilty to the breach and a theft from the Asda store at St Nicholas Gate in Carlisle on Saturday July 4.
The court was told how Gilchrist was on a CBO which prohibits him from entering certain retails premises in the city, this was imposed by the magistrates court on September 4, 2018.
This is his ninth breach of the order. He went into the Asda store which he is not allowed to do and was captured on the stores CCTV cameras, while there he stole a pair of headphones valued at £30, these were later recovered, he was then found in the Superdrug store and was arrested.
Gilchrist of Oakleigh Way, in Carlisle, pleaded guilty to the breach and shop theft.
In mitigation lawyer John Smith said this was low level criminality (shop lifting) he is attempting to get off drugs and a number of agencies are helping him, but on Saturday night he was at a friends house and was given four Valium tablets, he felt relaxed and took another two and blacked out, now he cannot remember the incidents at all, but accepts he is guilty and apologies.
He was sentenced for the ninth breach with 16-weeks in custody and two-weeks to run concurrently for the theft, these will be suspended for one-year, he was also placed on an electronic house curfew of eight-weeks between 7pm and 7am, it was noted he is working with UNITY (drug and alcohol service) and is engaging with them, he has court costs of £208 to pay.