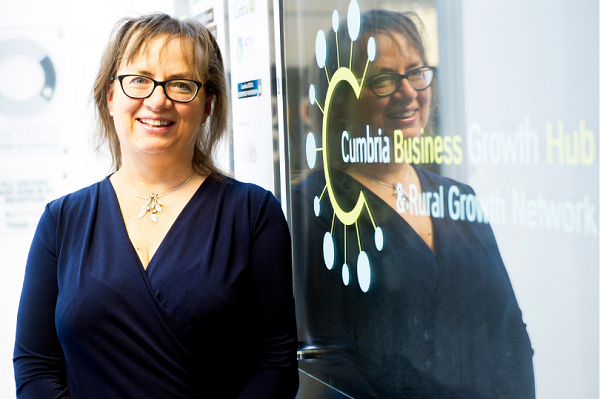 Businesses across Cumbria are invited to participate in a fully-funded programme with Lancaster University Management School (LUMS) to help them revive their business, innovate and thrive in the 'new normal', following the COVID-19 crisis.
Designed and delivered by LUMS' leading academics and business experts, the programme will deliver five online sessions to small groups of business leaders with the first cohort for Cumbria SMEs starting on the 21st July 2020.
Ewan Pullan, Project Manager at Lancaster University Management School, said: "We understand that not everyone's experience will be identical, but we know there will be similar challenges and worries plaguing many of our local SMEs.
"This programme is designed for leaders from established businesses who employ 5 or more staff to benefit from the expertise of our world-leading academic and business minds, while also sharing and working through real-time experiences with a strong peer network. The beauty of this opportunity is that businesses will have their own unique journey – and we will be on hand to support as they explore ways to drive business recovery in the short-term, while planning for a more resilient long-term future."
Funded by the European Regional Development Fund (EDRF) under Cumbria Business Growth Hub's business support offer, the online peer-learning programme for eligible SMEs offers business leaders the time, space and framework to work through problems and challenges, and look for opportunities. Participants who complete the programme will focus on strategic options for their business, develop personal action plans and establish how to implement change effectively.
Suzanne Caldwell, Deputy Chief Executive of Cumbria Chamber of Commerce, the lead partner in the Growth Hub, said: "More and more businesses are reopening as coronavirus restrictions are lifted but this isn't a return to normal.
"Customer behaviour and buying habits may change as a result of their experiences under lockdown and social-distancing rules mean that many businesses will have to operate differently. Some will need to find new markets or new routes to market.
"Our Growth Hub advisers can help businesses adapt and this new programme from LUMS is another valuable tool to help businesses re-evaluate, reboot and emerge stronger in the long run."
"LUMS is in a unique position to bring together its community of businesses, academics and staff to focus on what the future looks like for business, and recovery of our region as a whole," Ewan Pullan continued. "It's understandable that in the early stages, businesses were in 'firefighting' mode – responding reactively to the developing situation. Now, as the economy prepares to gradually re-open, the reality of what that actually entails, and how different socio-economic scenarios will impact on markets, supply chains and customer bases for individual businesses will be at the forefront of many minds – and that's where we can help."
SMEs interested in participating should register their interest by contacting Lancaster University Management School on [email protected] or 01524 510728. More information can also be found online: www.lancaster.ac.uk/lums/covid19responseprogramme