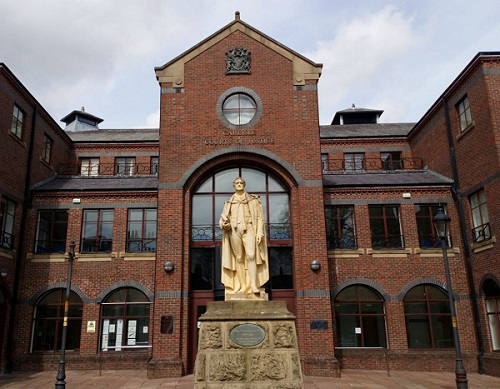 A MAN who tried to smash his way into a family's West Cumbria home and stole two vehicles during a crime spree has been jailed for a year.
Colin Donald Berry, 28, had already pinched and crashed a pizza delivery driver's Peugeot by the time he attended a house in Lamplugh on the late evening of January 31.
He used a brick to smash a glass door panel while the householder, his partner and seven-year-old daughter were inside, and demanded car keys as he tried to climb through. Unsteady on his feet and slurring his words, Berry appeared "off his head" to the man, who bravely used a vehicle parcel shelf while fighting to keep the would-be intruder out of his property.
Carlisle Crown Court heard the family was left "shocked and frantic", the man's partner later speaking of being a "nervous wreck" and ramping up security to make the property "like Fort Knox".
Berry left their address but lurked in the area where a farmer tried unsuccessfully to restrain the crook before another member of the public threatened to set dogs on him due to his bizarre behaviour. Berry later also burgled a commercial premises in Rowrah and made a failed bid to remove loot before stealing an Iveco truck from the site.
He was arrested and later admitted two burglary charges, aggravated taking of the two vehicles, driving whilst disqualified and no insurance.
Berry, of Shore Road, Salterbeck, was sentenced at the crown court today (TUES) when Recorder Eric Lamb was told the defendant had been labouring under difficulties at the time, and of a personality change due to a previous head injury.
In a letter, remorseful Berry wrote to his victims: "I want them to know I am really sorry." Addressing the judge directly, he said: "I feel as though I could do with some help, please, rather than a jail sentence."
But, jailing Berry and imposing a 12-month driving ban, Recorder Lamb said the house burglary had a "devastating" effect on the occupants, adding: "It has left the whole family feeling unsafe."