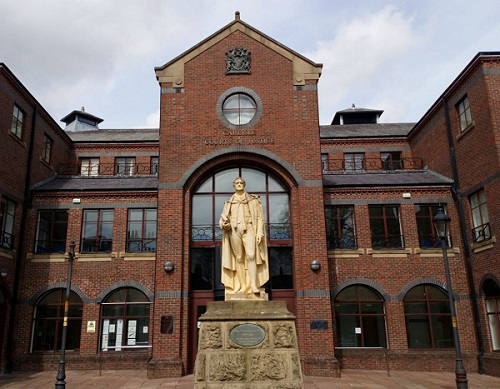 A MAN who threatened a shocked Lake District bar manager while waving a bread knife has been given a suspended prison sentence.
Lee Stuart Atherton, 30,‬ was passing the Lily Bar on Lake Road in Ambleside ‪late on December 16 when he saw a man inside he believed had taken advantage of his lately deceased father.
Atherton became angered when refused entry to the bar before leaving the area, but returned with a seven-inch bread knife which he waved while threatening to kill bar manager Sam Benson, who had locked the door to keep people safe.
Prosecutor Brendan Burke told Carlisle Crown Court: "Mr Benson described his total shock, saying that this kind of episode is unheard of in that part of the world. It took him five minutes to recover and compose himself."
Atherton, of Castlefield, Ambleside, admitted unlawfully and intentionally threatening another with the knife, telling police he'd been "nine out of 10 on the drunk scale".
The court heard today (FRI) he was now working full-time, had a baby son and was "terrified" at the prospect of being jailed.
Recorder Philip Grundy concluded that a suspended jail term Atherton had received in 2014 for previous offending had "appeared to work". And, after reading background material, supportive references and hearing Atherton had since shown "candour" and been "frank" about his December crime, the judge suspended an eight-month jail term for two years. He also imposed a lengthy rehabilitation activity requirement.
"On any view that would have been frightening in what to all intents and purposes is the sleepy town of Ambleside," Recorder Grundy said of the offence. He told Atherton: "This court hopes you never appear in court again."