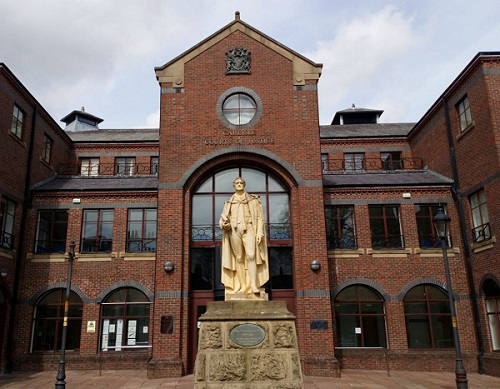 A FAMILY man who "professed his love" for a Carlisle schoolgirl and sent her sexual messages, despite being told she was only 14, has been jailed.
Christopher Owen, 44, was initially contacted through a social media app for over-16s by the female, who purported to be in her late teens and a college student. Following "highly sexual" social media conversations between March and June last year, Owen then travelled from his home in Hampshire to the Carlisle area where he kissed the girl and touched her bottom.
Although their meeting was supposed to be secret, the girl's mother alerted family, friends and police. Owen was located, carrying a box of WKD alcopops, and said he believed the female – who had Googled local hotels – was aged 19. Prosecutor Jon Close told the city's crown court: "The officer informed the defendant that the girl was a child and advised him against having any further contact with her. The police then escorted the defendant back to the train station, advised him to leave the area and warned him that any further contact with her was potentially a criminal offence."
Owen left the area but contacted friends of the girl after her phone was confiscated and the pair then swapped messages during a 10-day period. He "professed his love" for her, made reference to sexual contact during their first meeting and "stated his desire to continue the relationship", suggesting: "If we keep it secret from people who could get us into trouble xx."
After his criminal contact came to light, Owen admitted one charge of sexual communication with a child. In a statement, the girl's mother spoke of the impact of Owen's offending on the teen and her family.
A man of previous good character with a partner who was standing by him, Owen, of Montgomery Road, Farnborough, was represented by defence barrister Jacob Dyer, who said: "There is no doubt that his conduct is highly reprehensible, on any view."
Recorder Mark Ainsworth jailed Owen for eight months, imposed a sexual harm prevention order and ordered him to sign the sex offenders' register, both for 10 years. "You were a family man who worked as an electrician and yet somehow you became involved with a girl," Recorder Ainsworth told him. "It is a case where you persisted, in the most unacceptable way, with a 14-year-old girl by sending her repeated messages of a sexual nature.
"I take the view in this case that only a sentence of immediate custody can be justified."