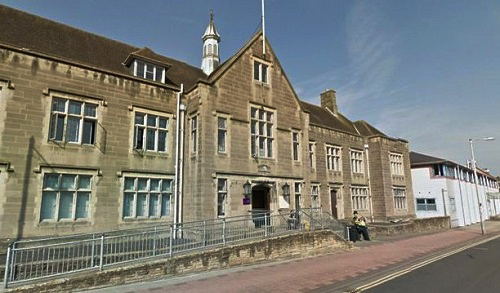 A court has heard how a Carlisle man took hold of a female police officer "by the scruff of the neck" and then pulled her to the ground.
Llewellyn Newth, 43,  gave his address to North and West Cumbria Magistrates Court in Carlisle as Currock Road, Carlisle,  he pleaded guilty to assault by beating and assault by beating on an emergency worker [police officer] on the night of March 9.
Newth was in the Woodrow Wilson pub on Botchergate when a member of staff asked him to leave, he then raised his right arm in a threatening gesture and was again asked to leave, he eventually did, he was in an intoxicated state and abusive said prosecutor John Moran.
The member of staff was only doing his job and didn't deserve this during this period of COVID said the prosecutor.
Newth then went into the Sportsman Inn on Heads Lane and again became aggressive and was intoxicated,  police were called and as the officer went towards Newth he became aggressive and grabbed the officer "by the scruff of the neck and dragged her onto the ground," another officer intervened and he was arrested.
Then on Saturday September 5,  he was arrested again for being drunk and disorderedly on Heads Lane near St Cuthbert's Church, while in custody he damaged a police cell by "defecating" in the cell area, he pleaded guilty to these two-charges.
In mitigation the magistrates were told Mr Newth was a businessman and had ceased trading because of the COVID crisis, it has been a very stressful time he is also receiving help for his mental state at the moment,  he is receiving help in the community and is feeling very positive his lawyer Paul Tweddle said.
Magistrates sentenced Newth in totality for the four-offences,  imposing a one-year Community Order in which he must attend 15-days of rehabilitation activity,  a 3-month alcohol treatment programme,  with a 6-month mental health requirement and a two-week house curfew electronically tagged between 7am to 7pm.
He has to pay compensation of £60 for the assault on the barman with £50 in compensation to the police officer and a victims surcharge of £95 paid to the court.