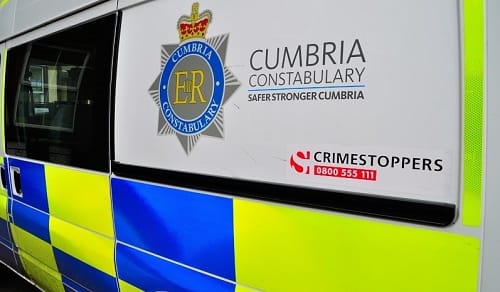 Police are investigating damage to a car in the area of Greystone Road, Carlisle on 13 September, between 8pm and 8:30pm.
A Toyota Auris, parked on the road, sustained dents to the bonnet.
A Cumbria Police spokesman said: "A young person, described as being in their mid-teens, was seen running down the street, wearing a blue quilted jacket at the time of incident."
Anyone with information is encouraged to contact PC 2608 on 101, quoting incident number 221 of 14 September.
Alternatively you can call Crimestoppers, anonymously, on 0800 555 111.