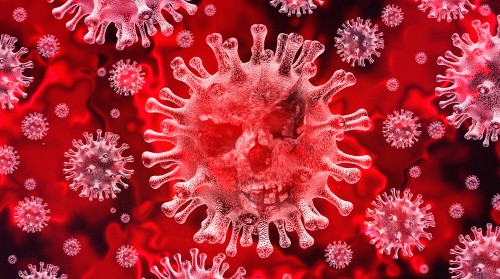 Ahead of the public launch of the national NHS Test & Trace app later this week, local businesses are being urged to make sure they are aware of the new legal requirements around collecting customer contact information and have downloaded NHS Track & Trace QR code posters for their premises.
Affected business that do not display posters could be subject to large fines.
The app is key part of the country's fight against COVID-19 and will be available to the public across the UK to download from Thursday.
Businesses have a key role to play in the success of the app and venues such as pubs, restaurants, hair salons and cinemas are now required by law to record contact details of their customers, visitors and staff in the latest move to stop the spread of coronavirus. They must also prominently display an NHS Test and Trace QR code poster to allow people to 'check in' to the venue using the new app.
Businesses that do not display the poster can be fined £1,000, with fines increasing to £4,000 for repeated violations.
Businesses can download the QR code posters via a website – https://www.gov.uk/create-coronavirus-qr-poster. A separate poster is required for each venue.
More information about the app, including the requirements on businesses and organisations, is available at https://www.gov.uk/guidance/maintaining-records-of-staff-customers-and-visitors-to-support-nhs-test-and-trace
Colin Cox, Cumbria's Director of Public Health, said: "The new app has huge potential to help the fight against COVID-19 and it is essential that local businesses covered by the new regulations move quickly to get their QR code posters downloaded and displayed and ensure that their manual systems for logging customer contact details are robust. The fines for not doing so are significant and working with partners we will be taking a proactive approach to ensuring businesses are complying with the law."
Jo Lappin, Chair of the Business and Economic Response and Recovery Group (BERRG) and Chief Executive of Cumbria LEP, said: "I would strongly encourage all of our businesses to comply with the new regulations and display the NHS Test and Trace QR code poster to help people easily 'check in' on their arrival.
"The last thing that our businesses need at this time is a large fine for not complying with the new rules, when most have just got back on their feet. Cumbrian businesses have responded exceptionally well to our call to protect their businesses by protecting their customers and their staff by operating in a COVID-Secure way. I am sure that once again our businesses will respond really well as they have done consistently during the pandemic and will do everything they can to keep their customers and staff safe."