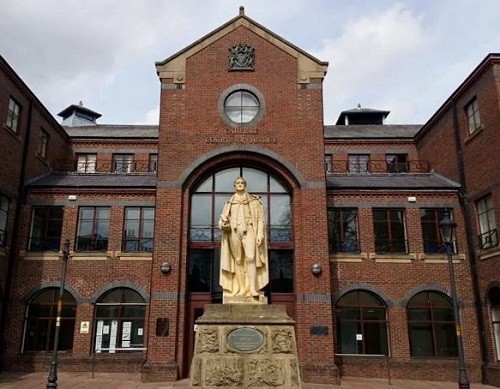 A MAN who fractured a student's eye socket with a "fearsome" punch during an unprovoked Christmas Eve attack in Carlisle has been sentenced by a judge.
Budding musical producer Jonathan Porter was home from university and walking into the city centre down Stanwix Bank when he was assaulted by 25-year-old Luke Miller at around 6-30pm on December 24.
Mr Porter had seen Miller moments earlier outside a pub with a group of friends and formed the impression he was drunk.
Mr Porter heard a man's feet running down the hill and, as he turned, he came face to face with Miller, who punched him once to the face before jogging on.
Police were called and gave Mr Porter – left bleeding profusely – immediate first aid before he was taken to hospital.
Although fully conscious, Carlisle Crown Court heard he suffered "horrendous bruising and swelling" to his face, and sustained a fractured eye socket in an attack which he later said "affected me massively".
Miller, of Skelwith Close, Carlisle, admitted causing Mr Porter grievous bodily harm during his first court appearance.
Engineering company worker Miller – a man said to be from a good family, with a long-term partner, and mortgage – had no previous convictions. He was going to meet his girlfriend at the time and, said his lawyer, Jeff Smith, could provide "no explanation as to why what happened did happen".
After hearing mitigation, Judge David Potter imposed an 18-month community order and ordered Miller to complete rehabilitation, 120 hours' unpaid work and pay Mr Porter £1,000 compensation.
Remarking that Miller delivered a "fearsome" blow, Judge Potter said of Mr Porter: "His Christmas, his new year and probably the first few months of 2020 were ruined by what you did to him in that split second."