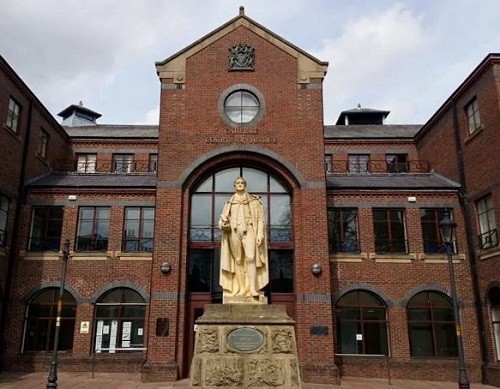 A WOMAN and three 17-year-old males accused of trying to cause a teenager intentional grievous bodily harm in Kendal are to stand trial in front of a jury next year.
Victoria Nelson, 40, and the trio jointly face one charge. This alleges that they attempted to unlawfully and maliciously cause the teen grievous bodily harm with intent to do so.
The charge arises out of an incident which was reported to have taken place on Kent Street in Kendal at around 12-45am on Friday 21st August this year. This sparked an investigation by detectives.
When the four defendants appeared at Carlisle Crown Court this afternoon (MON), they all pleaded not guilty to the allegation.
One of the 17-year-olds denied a second charge of intending to intimidate by allegedly making a threat to harm the family of a person he knew or believed was a potential witness in proceedings on 21st August.
Nelson, of Kent Street, Kendal, also denied a second charge. This alleges that she assaulted a female by beating on the same date, and is said to have resulted in the teen suffering minor injuries.
A trial – estimated to last around seven days – is due to start on 5th July next year.
In the meantime, Nelson and the three teenaged males – who have respective addresses in the Barrow, Blackpool and Preston areas – were each granted conditional bail by Judge Nicholas Barker.
They are all next due to attend a pre-trial review hearing on 29th January.