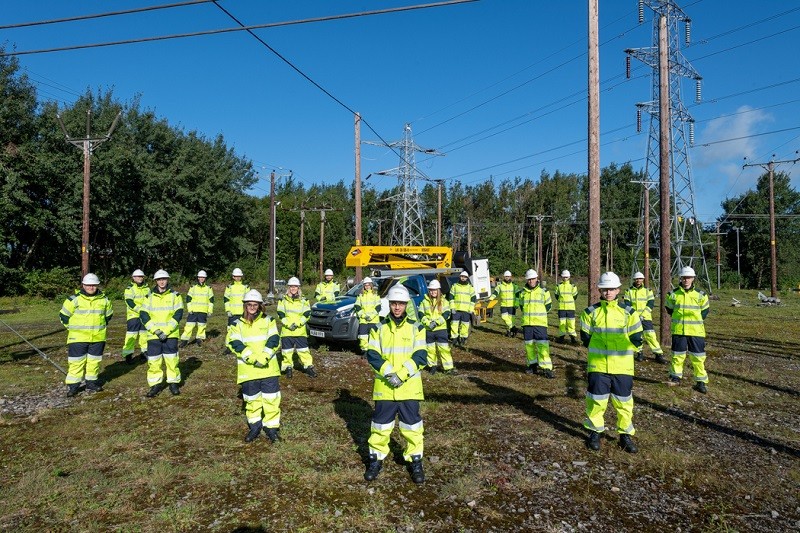 Nineteen apprentices have embarked on a three-year journey to become Electricity North West's engineers of the future.
The new recruits joined the region's power network operator last month and will now be in training until 2023.
As well as being based at Electricity North West's state-of-the-art Training Academy, the apprentices will also join one of the firm's many depots situated throughout the North West.
This year's apprentices were chosen out of more than one thousand applications and will learn to become design engineers, operational delivery engineers and project engineers as well as quantity surveyors.
Electricity North West has remained committed to hiring apprentices despite the coronavirus pandemic.
Peter Emery, chief executive at Electricity North West, said: "Despite the impacts of the pandemic, it's important we continue to invest in our workforce of the future for the long term.
"Last year, we recruited seventeen new apprentices, so we've actually increased our intake this year.
"Applications for our scheme are continuing to rise year-on-year and there's no better time to join Electricity North West.
"The future is an exciting one, the pace of change in our industry is extraordinary and our workforce will help play a major role in helping Cumbria hit its net zero targets as we all use more low carbon electricity in the future."
Last year, Electricity North West's apprenticeship programme scooped the award for 'Best Learning and Development Initiative' at the People in Power Awards, organised by the National Skills Academy for Power.
Since the scheme launched back in 2007, more than 200 apprentices have been trained and developed.
Ellie Chandler, who recently became a qualified technician after completing an higher level apprenticeship course, added: "I really would recommend an Electricity North West apprenticeship to anybody.
"It's by far one of the best things I've done, there's plenty of support available and all of the courses are hands on where you gain experience first-hand.
"Each day is a learning day and it was a great experience and one that I really enjoyed."
Electricity North West's search for its next batch of apprentices will start early next year, to find our more, please visit www.enwl.co.uk.