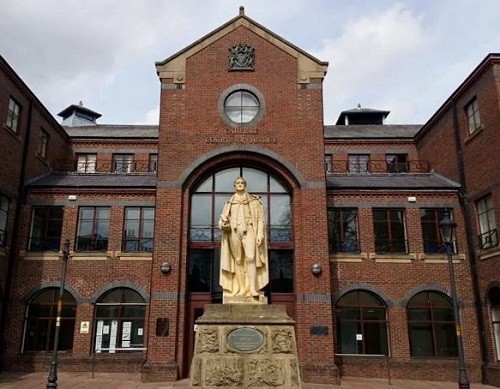 A MAN seen "waving a knife around" in a residential area of Appleby and also threatened a number of women is to be sentenced by a judge later this month.
Donald Campbell Lauchlin-Hirst, 50, appeared at Carlisle Crown Court today (THURS).
Lauchlin-Hirst admitted having an article with a blade or point – a kitchen knife – without good reason or lawful authority in a public place, Meadow Close. He also admitted committing a public order offence which is said to involve two females.
Both offences were committed on August 8 this year. The court heard Lauchlin-Hirst, of Meadow Close, Appleby, had committed a similar offence in the past – back in 1982 – and had more recent convictions for other public order matters, mainly in Scotland.
Judge Nicholas Barker adjourned the case for the preparation of a probation service pre-sentence report.
Lauchlin-Hirst is due to be sentenced on 26th November, and was granted bail in the meantime on the condition that he does not attend specified addresses on Meadow Close. "You have pleaded guilty to two matters, one of which is a serious matter – waving a knife around in the street aggressively, and threatening the ladies and women," said the judge.
"I will adjourn for a pre-sentence report. You shouldn't draw any hope because of that but I would certainly wish to know more about you."