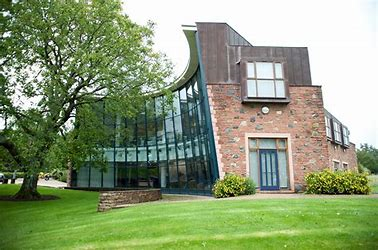 As part of the government's Strategic Review of options for the Newton Rigg College site, Newton Rigg Ltd submitted their bid to the Further Education Commissioner on 30th October. Discussions will continue over the coming weeks with the preferred bidder expected to be announced during December if not sooner. Newton Rigg Ltd is a local, independent company specifically formed to protect the future of the College by taking part in this bidding process and developing detailed proposals for its revitalised future.
"We are incredibly proud of the bid we have submitted to the Further Education Commissioner, which clearly outlines the future importance of Newton Rigg College to our communities, our farmers and guardians of our landscapes, and to the future of land-based industries throughout the UK," said Professor Andrew Cobb, Chairman of Newton Rigg Ltd.  "We would like to thank members of the local community, and the many experts in educational and land-based sectors, who have come forward to support and shape this much-needed vision.  Newton Rigg College needs commitment to realise its important future potential, not compromise. We should all be proud that we have pulled together as a community to fight for this to happen.  We hope that our community's voices will be heard as competing bids are considered."
Newton Rigg Ltd's bid outlines steps towards a secure and stable future for Newton Rigg College, based on strong local leadership, collaboration with employers and much-needed investment in facilities. Newton Rigg Ltd's vision is not only  to continue the college's vital role in further education and training for local communities, farmers and land-based businesses, but also to embrace new opportunities for the college to enhance its public benefit through initiatives including an Agri-Tech Village and demonstration farms, proactive apprenticeship and rural skills schemes, and new provision to address the lack of in-county opportunities for high needs students and others not in education, employment or training.
Widespread support and expert influence support Newton Rigg Ltd's bid to create a college for the future
Newton Rigg Ltd are also proud to announce that Mr Andrew Counsell, former Principal of Duchy College Cornwall, has joined their Board of Directors.  Mr Counsell brings a wealth of experience and expertise in the land-based sector, heavily focused on education management and curriculum design. Mr Counsell was member of senior management at Duchy College, Cornwall, for almost 30 years, serving 15 years as Principal and also establishing the Duchy Rural Business School. Mr Counsell is a member of the IFA Route panel for land-based and 10-year Vice Chair of LANDEX – Land Based Colleges Aspiring to Excellence. Mr Counsell is also renowned in the Equine sector throughout Europe. Andrew lives near Hawick in the Borders.
"I am very pleased to work with the Newton Rigg Ltd team to keep the strong heritage of land-based education alive in Cumbria," said Andrew Counsell. "I am impressed by the passion, drive and local enthusiasm for the College and its long traditions of high quality education. To address the many issues facing rural communities,  current changes in Agricultural policy and environmental priorities, there is no doubt we need local centres of excellence for the land based community."
Newton Rigg Ltd has received letters of support from many influential members of the local, farming and business communities, and national land-based organisations. These can be seen on the Newton Rigg Ltd website: https://www.futureofnewtonrigg.co.uk/letters-of-support
Newton Rigg Ltd's Facebook page launched last week and gained more than 1700 followers in just two days.  "The future of Newton Rigg is a public issue, indeed, securing its future for the public benefit is the fundamental basis of the Government's Strategic Review process" said Christopher Crewdson, Deputy Chairman at Newton Rigg Ltd. "We're pleased to have this platform for the community's voices to be heard and to demonstrate the public's strong opinion that the closure of Newton Rigg College would be a hammer-blow to local provision for education and career development for young people and adult learners, not to mention to the future of our rural communities and landscapes."