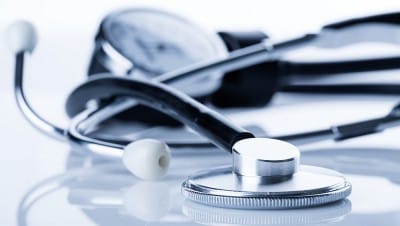 Plans to bring Workington's 5 GP Practices together will be discussed at two online public meetings.
The Healthwatch Cumbria-run West Cumbria Community Forum will be holding two sessions on Friday December 11 so patients can ask questions about the plans to doctors.
The virtual sessions will be held on Zoom between 10-11am and 1.30-2.30pm.
Sue Stevenson, Chief Operating Officer of Healthwatch Cumbria said: "It's really important that patients have the chance to ask questions and share their views with the people leading the plans for change. It's really hard at this time because we can't offer opportunities face to face, but we want to offer the chance for people to get involved. We know that many people are using Zoom to keep in touch with their family and friends."
The events will be chaired by the Archdeacon of West Cumberland the Venerable Richard Pratt who lives in Workington. He said: "We know the GPs and their teams want to make improvements and are keen to hear what patients think and this is one additional way of people having the chance to get involved. We know online conversations won't work for everyone but we hope it is an extra way of sharing any ideas or concerns."
The 5 GP Practices have worked together more closely over the last six years developing the Workington Primary Care Centre to improve same day services for people in the town and have a shared home visiting service.
Now the five surgeries are exploring a more joined up approach which will make services more resilient for patients. Merging practices will give the opportunity to improve access to appointments and a wider range of health professionals, as well as support staff.
Dr Niall McGreevy is a GP at James Street Practice, but also leads the Workington Primary Care Network (PCN) the collective primary care team in Workington.
Dr McGreevy said: "We are grateful to Healthwatch Cumbria for supporting this work. We've already had an enormous response from our patients and have a sense that people have concerns about seeing the same health professionals and getting appointments more quickly.
"We have also had feedback from people saying that if it improves access to services we should just get on with it.
"We will answer questions and listen to what patients want to tell us and would urge people to get involved if they can."
To take part in the meeting you should email [email protected] you will need to say which session you want to join – the 10am or the 1.30pm – and you will be sent the link to join. Please submit questions in advance too so we can cover as many issues as possible. Questions can be submitted on email or by dropping them in an envelope at one of the GP Surgeries before the end of Thursday December 10.
Patients can also provide feedback by:
Filling in a survey online Workington Patient Survey
Writing to your practice or dropping it in an envelope marked Workington Project
Email

[email protected]

Paper copies of the survey are available to pick up at Workington Library
Already 624 people have filled in the survey and we are updating our Questions and Answers which are available on all of the Practice websites and here: https://northcumbriaccg.nhs.uk/news/reshaping-workingtons-5-gp-practices-meet-needs-community
The period of engagement – listening to feedback, ideas and concerns – will last until December 31 2020.
The feedback will be reviewed and helped to shape plans and shared back with patients in the new year.