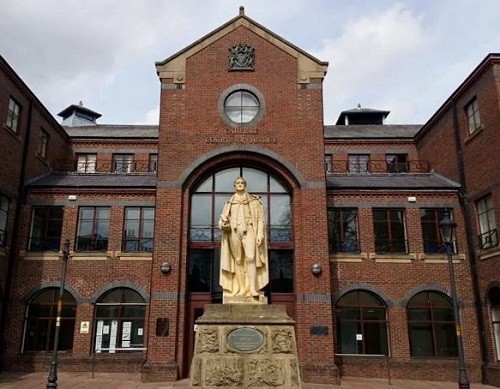 A South Cumbria cocaine dealer who peddled his illegal goods to more than two dozen people over several months has been jailed.
Joel Noon, 29, was handed prison sentence of two years and eight months at Carlisle Crown Court this morning – just days before his 30th birthday.
Noon was caught out as police stopped a Mitsubishi L200 vehicle on New Road in Kendal just after 8pm on November 29 last year.
His passenger handed over – from down his trousers – four snap-bags of white powder which, he said, Noon had handed to him as the vehicle was stopped.
Two more were seized from the passenger in custody and, during a search of Noon's home, cocaine potentially worth around £4,500 was recovered from a large jar while wrapping, weighing scales and £2,400 cash was also found.
Analysis of a mobile phone revealed text traffic between the pair in which the passenger had asked to be provided with drugs – and taken to a cashpoint – by Noon.
The last message was delivered just seven minutes before the police stoppage.
Noon, of Staveley, later told a probation officer he had been dealing to between 25 and 30 friends for several months having started to take cocaine after a relationship breakdown.
He admitted supplying cocaine and possessing the class A drug with intent to supply.
During his sentencing hearing, the court heard he had been a talented sportsman, gifted academically, who had taken major strides to address his offending behaviour and was working with this family business.
"His remorse is genuine and that is something that shines out of the (probation service) pre-sentence report," said his barrister, Kim Whittlestone, who appealed for the inevitable jail term to be suspended.
Imposing an immediate prison sentence, Tom Gilbart said: "It is always a very sad thing to see defendants of such potential standing in the dock of a crown court, especially when they are supported by loving family.
"It is perhaps harder for your parents than anyone else. Unfortunately, as you recognise, the blame for you being here lies only with yourself."