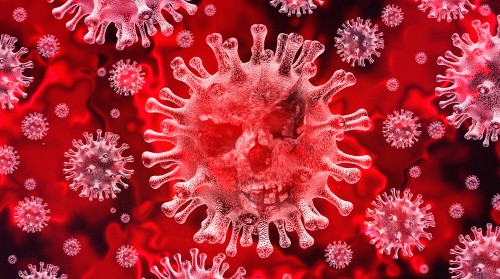 Cumbria has experienced it worst week so far for new COVID-19 infections.
The latest figures show that 3,489 people tested positive in the week ending January 8– a 39 per cent rise on the previous week.
Infections rates are high across the county, especially in Carlisle where the infection rate was 1,151 per 100,000 population.
Hospitals remain under intense pressure, particularly in the north of the county where there has been a 63 per cent increase in the number of COVID-19 patients since last week
There are now around 270 people being treated in north Cumbrian hospitals.
A  further 59 people have died from COVID-19 in the seven days to  January 12.
This brings the total number of COVID-19 deaths in Cumbria since the start of the pandemic to 833.
Colin Cox, Cumbria's director of public health, said: "We remain in an extremely serious situation.
"In the very latest provisional data, there are some early signs that the rate of increase in new infections may be slowing, but the infection rate is still very high.
"Even if that trends continues, we can expect the very high numbers of people requiring hospital care, and increasing deaths, to continue for some weeks.
"This is putting our local NHS system under intense pressure.
"I cannot stress strongly enough how important it is that we all follow the lockdown rules.
"The virus spreads when people come into contact, we must do everything we can to stop unnecessary contact with other people.
"Where being in contact with others is unavoidable, keep your distance, wear a mask, wash your hands – it does make a difference."