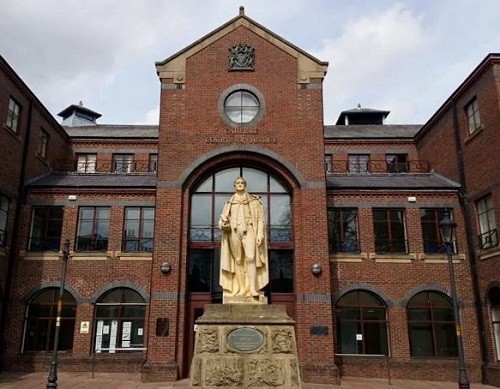 An Eden pensioner has been spared prison for a historical sex assault on a boy which occurred in Penrith.
A judge told 73-year-old Ronald Parker-Smith he had committed a "nasty" offence against the youngster more than 40 years ago, but concluded he did not now pose a risk to youngsters – nor the public in general.
Carlisle Crown Court heard Parker-Smith's victim was aged only 12 or 13 when he was molested, at the defendant's agricultural supply business place of work.
"(The boy) was frightened and repeatedly telling him to stop," prosecutor Tim Evans said of the incident.
"The defendant told him not to tell anyone and that, anyway, nobody would believe him."
Parker-Smith, of Southwaite Green Cottages, near Eamont Bridge, Penrith, admitted one indecent assault.
Parker-Smith also faced a string of charges alleging other sexual abuse, but was acquitted of those allegations by a jury following a trial.
Passing sentence, Recorder Andrew Nuttall told Parker-Smith he had shown "good sense" by admitting the indecent assault.
"It was a nasty offence," said the judge. "You did real harm to a boy, you understand?
"Your offending is aggravated by the fact that at that time you already had a previous conviction and caution for indecent assault.
"But since that time, on the finding of the jury, you have committed no further offences at all in effectively 40 years or more."
Recorder Nuttall observed that Parker-Smith was now "an isolated figure" and that his health was "not great".
He concluded: "I do not consider that you are a risk to the public. I do not consider that you are now a risk to young boys because I do not consider you, therefore, to be a risk.
"I don't think the public need protection from you.
"Your offence is serious enough to warrant immediate imprisonment even so many years after committing the offence.
"But I have decided that little good would be done by that so I have decided to impose a term of imprisonment but I will suspend it."
An 18-month jail term was suspended for two years.
Parker-Smith must also sign the sex offenders' register for 10 years.
The judge added: "That means if you stay out of trouble you will not go to prison.
"But if you do get into trouble you will be back before me."