One of Windermere Lake Cruises' oldest vessels is being given a facelift in time for the 130th anniversary of the boat's launch onto the lake.
Originally to be named Swallow, a last-minute change of heart resulted in the vessel being named MV Tern.
Launched in 1891 with an original passenger capacity of 633, MV Tern still sails today as the flagship of the Windermere fleet.
Its current navigation bridge has been in place for 30 years.
It was installed in 1991 when the vessel was rearranged to celebrate her centenary year.
Prior to that, the bridge was positioned halfway along the boat.
Work is now underway on the 120-tonne craft at the attraction's Lakeside Pier.
Windermere Lake Cruises operations director, John Woodburn, said: "The new bridge will be slightly wider to allow more space for wifi, amplifiers and modern electrical systems.
"It's not the first redesign of the bridge, with Tern being fitted with a wind buffer for the skipper when converted to diesel over the winter of 1957/58, as well as a full wheelhouse in the early 1960s.
"It's safe to say that Tern is certainly no stranger to tweaks and improvements!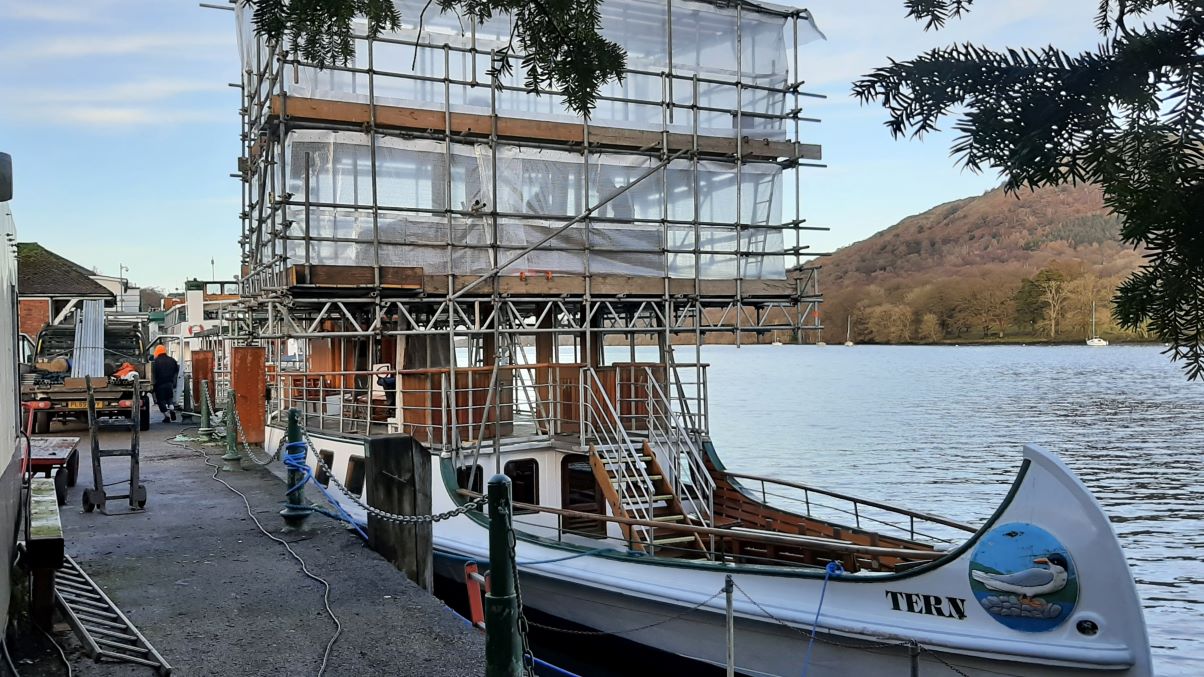 "We're really pleased that 130 years since her launch, MV Tern still graces the surface of England's longest lake, providing Cumbria with its most successful heritage attraction.
"Between Tern and our brand new vessel, MV Swift which we launched last year, both vessels provide a fantastic reminder of just how much boating history there is to celebrate here."
MV Tern was built by Forrest & Son, Wyvenhoe, Essex in 1891 and is 145ft in length and just 18ft wide.
With a crew of four, Tern can reach a speed of 10 knots.
Tern, along with the rest of Windermere Lake Cruises 17-strong fleet, will return to service when current COVID-19 restrictions allow.