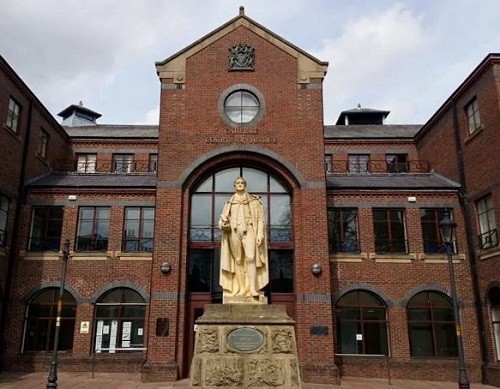 Four women are to stand trial accused of a £500,000-plus fraud in which a Penrith-based haulage company was allegedly targeted.
Appearing at Carlisle Crown Court earlier today were Stephanie Charnock, 40, of Maplecroft; Joanne Palmer, 37, and Stephanie Palmer, 36, both of The Precinct, Romiley; and Kelly Shaw, 38, of Winterburn Green, all of Stockport.
During a short hearing, each of the four women pleaded not guilty to a charge which alleges fraud and the making of a false representation to the secretary of SI and S Hastings Haulage that sums of money were owed for advertising costs.
Court papers show these sums total more than £488,000.
In addition, Stephanie Palmer and Joanne Palmer also each pleaded not guilty to an additional charge of fraud.
This alleges the making of a false representation to a secretary of the Bridlington Shellfish Company Ltd having stated, respectively, that £18,170.40 and £50,497 was owed for advertising costs.
And both women also further denied the alleged transferring of criminal property, Stephanie Palmer pleading not guilty two such allegations, and Joanne Palmer one.
The charges cover a time period between May 2017 and February 2019.
All four women are now due to stand trial in front of a jury at the crown court.
This hearing is set to start on December 7 and, it is estimated, will last around 10 days.
In the meantime, the four defendants were granted bail by Recorder Eric Lamb with a condition imposed that they do not contact named prosecution witnesses in the case.