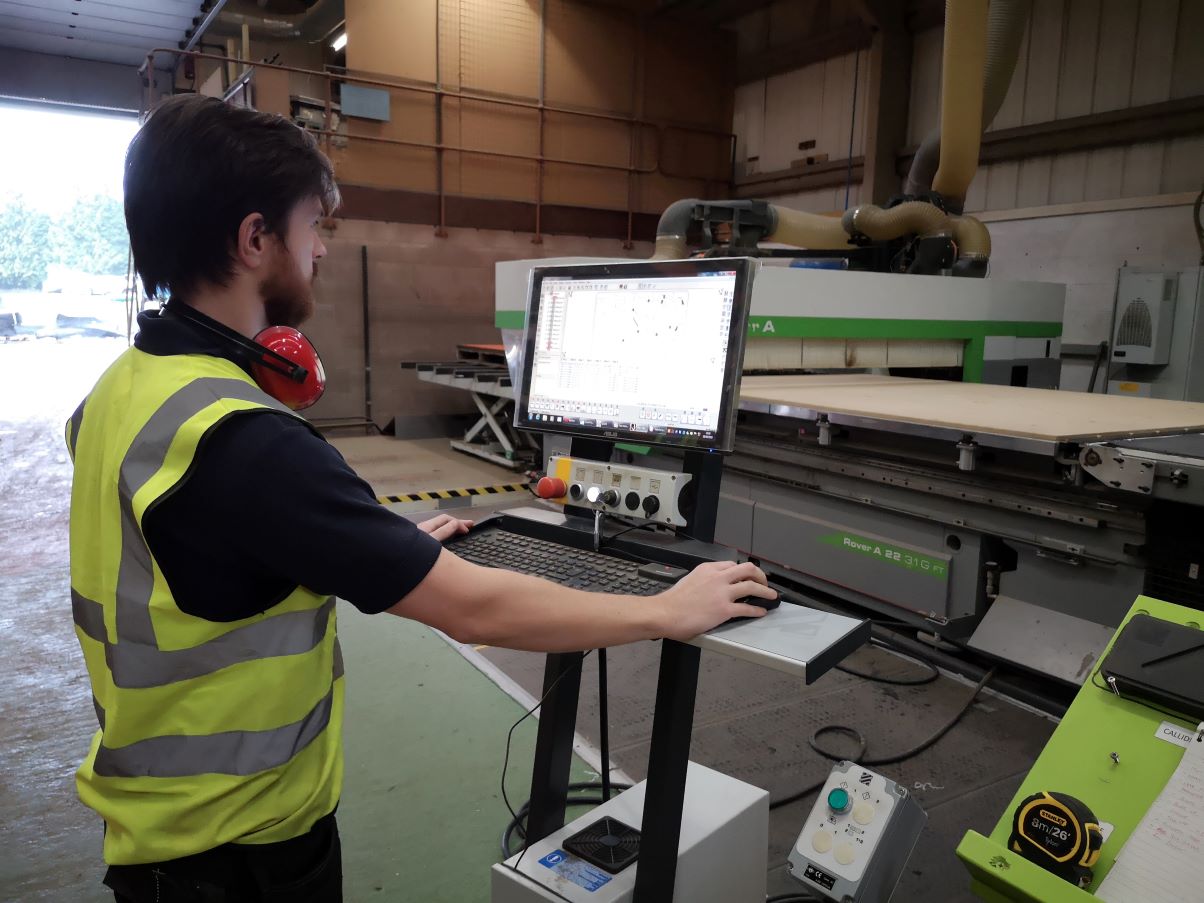 SME manufacturers in Cumbria joining the Industry 4.0 revolution are driving up the demand for data science and software engineering skills.
Made Smarter, the movement helping businesses grow through technology adoption, said seven out of the 16 technology projects being adopted by Cumbrian businesses with the support of its North West pilot, have data and systems integration at their heart.
Ruth Hailwood, Made Smarter's specialist organisational and workforce development adviser, has worked with many of the 106 Cumbrian businesses engaged with Made Smarter's pilot to map the skills they need to introduce new digital tools and technologies.
She said: "The fact that so many SME manufacturers have committed to investing in new technology projects in the two years since the pilot started, demonstrates the significant appetite for digital tools and solutions.
"And the impact of COVID-19 has only accelerated the desire to speed up digital transformation.
"Data and systems integration projects have emerged as the enabler for businesses to embrace other technologies such as AI, IIOT, simulation and analytics, taking in more than half of all funded projects .
"But what has also become clear is that SME manufacturers lack the key data analytics skills to be able to make best use of what their data is telling them.
"With so many businesses using data and system integration technologies it is vital that companies invest in data science skills and software engineering to capitalise on all the new information.
"They need in-house skills to champion and drive projects forward."
One way that Made Smarter is helping bridge that gap is through a digital technology internship programme which has so far connected 31 university students and graduates with SME manufacturers to work on live digital transformation projects.
SME manufacturers benefit from the fresh insight of a digital native to help them adopt technological tools that result in a raft of benefits, including increased revenue growth, reduced production time, and produce the data and insight for new product and market development.
Meanwhile, undergraduates, masters and PhD students, as well as graduates from UK universities, are benefitting from paid work experience, valuable hands-on practical work experience, a taste of a potential career path, and a foot in the door of a forward-thinking company or industry.
A number have even secured permanent jobs.
Playdale Playgrounds, based in South Cumbria, has ambitions to become a fully digital factory, integrating the design and manufacturing processes, and using IIoT sensors to capture real-time performance and predictive maintenance data.
Playdale recruited Greg Saul, a graduate in product design and technology from Loughborough University, through Made Smarter's digital internship programme.
He has been working on a data and systems project which has reduced design time by 20 per cent and improved the quality of presentation for customers.
Greg, 23, of Lancaster, said: "I supported Playdale by proposing new software and streamlining the design process to improve workflow from planning to presentation. The results have been fantastic.
"It has been a rewarding experience to be able to bring in my skillset to the business and support their vision for the future."
Paul Mallinson, technical and operations director, said: "The crux of the challenge is that while we have a crystal-clear awareness of what we need to do, we struggle with the resource and skills to drive it forward.
"We are fortunate to have Greg on board, bringing his ability and focus on technology projects, and we are looking to upskill our younger, more digitally capable workforce, but the lack of available skills is slowing down our progress.
"The difficulty is that while the skills demanded by modern manufacturing are starting to emerge through colleges and universities, it will be five to 10 years before they are more readily available, and we need those skills now."
Ruth added: "The challenge manufacturing SMEs are facing is that the skills and training landscape is mixed.
"There are some very basic digital skills offerings, and then at the other extreme, the training is very technical and specialised. What's missing is the in-between for SMEs.
"SME owners need something that focuses on building understanding of digital technologies and how they can be used as tools to take their business forward, taking away the fear of the unknown.
"That is what Made Smarter is about, demystifying this technology and removing that fear factor.
"What is also needed for SMEs around specific skill sets, is training that has a high impact, is flexible to allow them to fit it around their workload and business demands and gives them practical skills to  implement straight away, bringing immediate benefit."
For more information visit www.madesmarter.uk