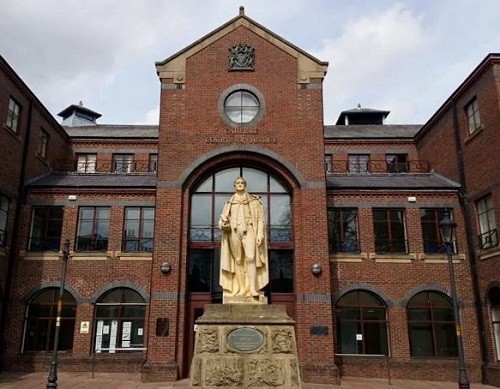 Two rural raiders who burgled an Eden farm were collared because the expensive quad bike they stole was fitted with a tracker.
Evidence unearthed by police after the crime at Southview, Ellonby, near Penrith, revealed Joseph Ostle, 36, and 49-year-old Mark Richard Wilkinson, sought to execute a "pre-meditated and planned" break-in, Carlisle Crown Court heard.
The householder was alerted by a tracking company at 2.15am on 3rd January, 2020, that his recently-acquired £8,500 quad bike was moving.
This had been secured in a locked shed but, when he checked, doors were wide open having been forced.
Police responded and headed to West Cumbria as they were given regular updates by the tracking company about the bike's movements.
They stopped a speeding 4×4 vehicle, finding Ostle and Wilkinson inside.
"Both were described by officers as being covered in mud and wearing gloves," prosecutor Anthony Parkinson told the court.
"They told lies in relation to their whereabouts and activities that night."
Inside the 4×4 were an ignition barrel and wires from the hot-wired quad bike, which was recovered near a stretch of railway track.
Ostle, of West View Road, Distington, and Wilkinson, of Main Street, Allonby, later admitted burglary.
Today, they had 30-week prison sentences suspended for 18 months, and received night time curfews from a judge who read background reports on the pair.
Ostle must complete 250 hours' work, Wilkinson a supervision requirement and both must each pay £526 compensation to their victim.
Recorder Philip Grundy told them: "Fortunately for the owner — unfortunately for you — there was a tracking device on this quad bike and you were tracked down.
"Equally fortunately for you, little damage was caused to that quad bike."