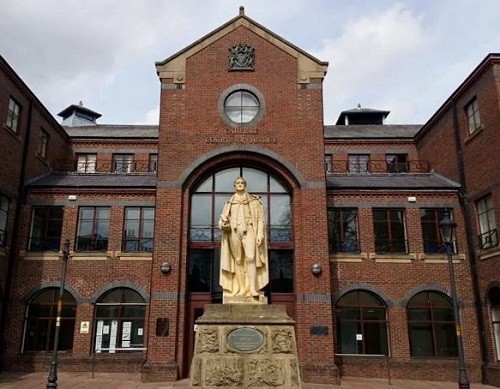 Two men accused of "exploiting and raping" schoolgirls at an address in Carlisle have gone on trial at the city's crown court.
James Alexander Nelson, 35, and 37-year-old Arran William Toal each face two charges which they deny.
Nelson is accused of raping one schoolgirl while Toal allegedly raped a different schoolgirl on January 20 2018.
They each also deny single alternative charges which allege sexual activity with a child.
Prosecutor Jon Close said today that Nelson had first driven the girls to another address in Carlisle where they were "given money to do washing up and provided with alcohol".
When they left that property, the girls were described as being quite drunk.
They were then driven to the other address where, Mr Close alleged, they were "exploited and raped".
"The prosecution's case is that these defendants raped two teenage girls," he alleged, "when these children were aged 13 and 14, and these defendants were aged 32 to 34, respectively."
Police began an investigation after a complaint was first made in March of 2018.
But when interviewed, Nelson, of Crossgates Road, Hallbankgate, and Toal, of Hillary Grove, Carlisle, insisted nothing sexual had happened at all.
"Both maintain their denials," said Mr Close. "Both deny that any sexual activity took place."
In an address to jurors before the prosecutor's opening, Judge Simon Medland QC had said: "What we need is a cool, calm, objective, business-like response to the evidence; free of emotion, prejudice or sympathy."
The trial, which is expected to run into next week, continues.