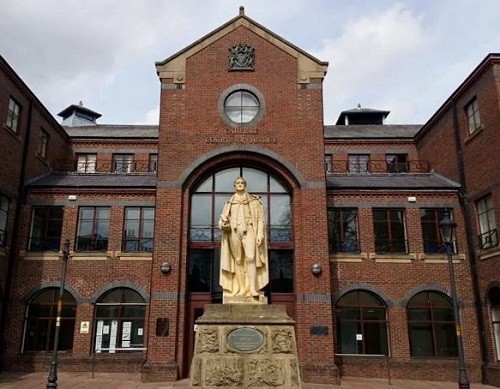 A court has heard that a West Cumbria man was caught with a kilo of cocaine while involved in a class A drug trafficking plot.‬
Robert Alan McNichol, 43, of Greenwood Terrace, Maryport, and 24-year-old Elliot James Bramley, from West Yorkshire, made almost two dozen separate trips between them as part of a criminal conspiracy which ran between January 27 and November 20 last year.‬
‪At Carlisle Crown Court earlier today , McNichol and Bradley each admitted conspiring to supply cocaine.‬
‪Judge Simon Medland QC was told that a 1kg of the class A drug was seized following McNichol's arrest.
"The two defendants are trafficking drugs between each other, 20 to 23 different trips," revealed prosecutor Alaric Walmsley.‬
McNichol, however, denies the prosecution's claim that he played a leading role in the crime and states that he was merely "acting on behalf of others".
He further refutes the suggestion that the illegal enterprise involved over 5kg of the illicit substance.‬
As a result, a judge must now hear evidence before making a ruling on the extent of the involvement of McNichols. He also admits a separate charge of possessing cocaine with intent to supply following the 1kg seizure.‬
This additional hearing is due to take place at the crown court on April 22.
Both he and Bramley, of Harehills Road, Leeds, will then be sentenced.‬
‪In the meantime, McNichol was remanded in custody while Bramley was granted bail on condition that he complies with an electronically monitored night-time curfew, reports to a police station twice a week and has no contact with his co-accused.‬
McNichol is facing a lengthy jail term as is Bramley, who was told by the judge: "You know that the outcome of this will be a substantial sentence of imprisonment. There is no option."‬