Looking back on Cumbria Crack's exclusive Q&A with Cumbria's director of public health Colin Cox, here are 10 things he said:
1. COVID-19 rates are continuing to fall
"The rates of COVID-19 are continuing to fall but now at quite a slow rate. Cumbria as a whole is about 70 cases per 100,000 per week with variations across the county.  
"It is the highest in Allerdale at just below 100 now. The lowest rate in the county is in South Lakeland at about 40. Some of these numbers haven't shifted for quite some time and South Lakeland has been at about a rate of about 40 for 10 days now.  
"The rate of decline is pretty slow and has reasonably flatlined, but even so when you take account of the fact that at the worst point in early January the rate of in Carlisle was 1000 cases per 100,000 population per week, getting down to a rate of 70 is pretty good. 
"When we were coming out of the first lockdown last summer the cases were at about 10 per 10,000 per week, we still have quite a high rate of transmission compared to that time. 
"We've still got a lot to do to make sure we are slowing the transmission down over the coming weeks as the lockdown starts to ease.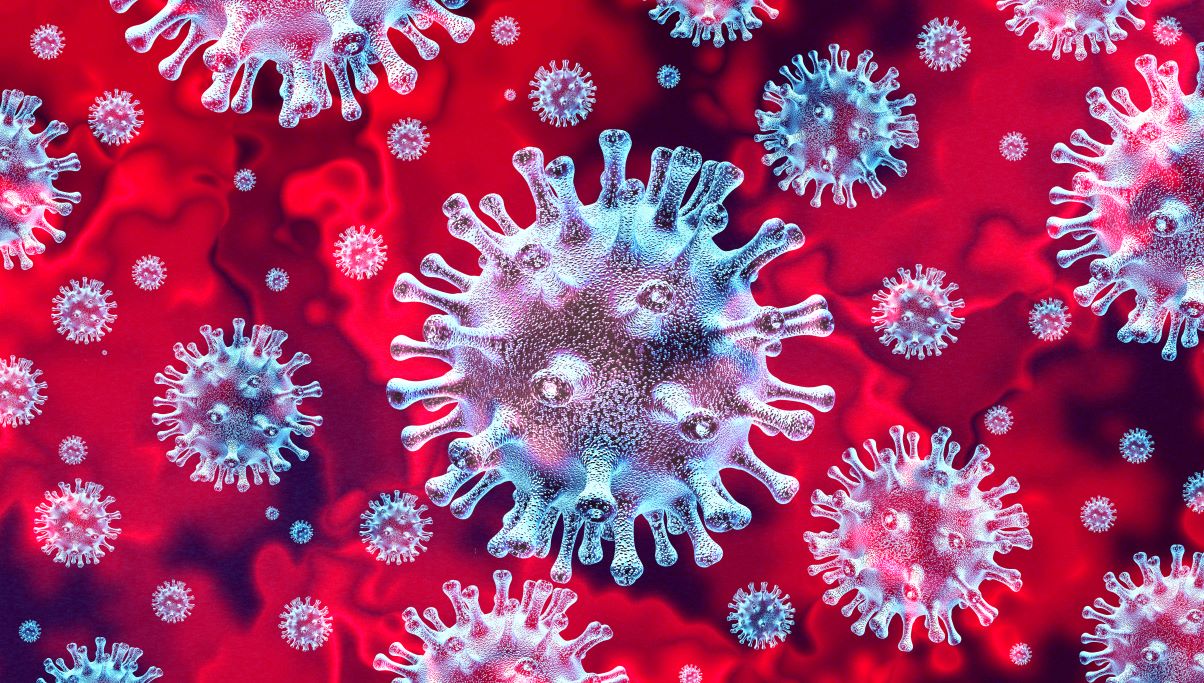 2. Vaccinations are making a difference
"The reduction in the rates of transmission and an improvement in the vaccination uptake is making a difference to the death rate in Cumbria. 
"From the high in the second week of January, the numbers of deaths have been falling pretty rapidly. In the latest weekly figures, we had  62 deaths, which is still high when compared to the first wave, but certainly an improving picture. 
"Hospitals that were really, really struggling in January are now in a much better place as well. Broadly speaking the picture is moving in the right direction."
3. There's still a bit to go
"Obviously we are starting to see the roadmap for coming out of lockdown and everybody is really excited about that and are pleased to see how the lockdown restrictions will be lifted.  
"The less good news is that I can't tell you it is over yet. I have said for quite a while now that things will look a bit better by the spring and they already look a lot better but it is absolutely crucial as the rates come down and as the vaccination programmes really start to take hold that we keep to the restrictions in place and carry on following the social distancing guidelines, because COVID could start to come back on us and worse, to any vaccines we've got."  
4. Why we need to follow social distancing guidelines after vaccination
"Two reasons, the vaccine has some challenges, of course. A, it is not 100 per cent successful, it is very successful, but even if it is 95 per cent successful, that means that out of every 20 people one person won't be protected. It is important people follow the guidelines because of that.  
"It is possible for people to pick the virus up and transmit it to others when they have been vaccinated, so it is important to follow the rules for that reason as well. 
"It is also important because, in order to make sure we control this virus as best we can, it is really important that we don't let the virus evolve into something that resists the vaccine.  
"If you are in a situation where you are vaccinating a lot of people, you are actually putting pressure on the virus to evolve, and if you let it get transmitted through the population while there is a pressure for it to evolve and it is exposed to people who have had a vaccine and are not necessarily immune to it, that is exactly the situation where a virus immune to the vaccine can take hold.  
"It is very important that as we roll this out, we keep on doing what we can to minimise the transmission of the virus through the community." 
5. The vaccine hasn't skipped the necessary trials
"I can't wait to have my jab, I've not had it yet because I'm not in one of the priority groups. It is not an experimental jab, it didn't miss any of the stages – neither of the vaccines we've got missed any of the stages. They have been done very quickly, that's absolutely right. 
"That is because a lot of work has been done on different styles of vaccine beforehand, so we weren't starting from a completely blank slate, and also Governments across the world have thrown billions and billions of pounds at this.
"When you are doing most vaccine research, half the time you spend on this is waiting for grant approval to come through and recruiting enough people to take part in your study. We didn't have to wait to recruit people for our study because there were hundreds of thousands of people across the world who were getting COVID-19, so it was very easy to recruit people to the studies. There was no problem with money, no problem with the number of researchers because everybody turned their attention to it.
"It was a remarkable achievement to get these vaccines done in 10 months. Personally, when it comes to my turn, I will have absolutely no hesitation in taking either of the vaccines we've got at the moment or if the Moderna vaccine is circulating at the time I get mine, I will not have a problem taking that vaccine either."
6. "Not the right time for Appleby Horse Fair"
"Yes, we are worried about the Appleby Horse Fair and the group planning for that is making recommendations that it does not go ahead, that it would not be appropriate for it to go ahead this year. 
"Obviously the Appleby Horse Fair is not something we control directly but we can talk to the people who are most influential within the travelling community and try to persuade them to call it off or postpone it until later in the year. Those conversations are underway. It does feel like it's too early for the horse fair to be back on the scale that it often is." 
Just had to post this bc it's a North West Classic! https://t.co/2e9xjpeeKf pic.twitter.com/IfAO6KyFXB

— Kendal Calling ? (@KendalCalling) February 24, 2021
7. Kendal Calling "is taking a little bit of a risk"
"Kendal Calling is saying it is going to go ahead, but it is taking a little bit of a risk. The Government has talked about when it wants to open everything up but the dates the Government has given are the earliest possible dates, so Kendal Calling is going to have to be careful about that.  
"If Kendal Calling is on, I won't be going to it, even if it is going ahead. My sense is that it's a bit early for some of these things to open up, but if they are allowed to open up, nationally, and if people want to take those risks, I guess that's up to them.  
"My own view is that it is better to keep things smaller for the time being." 
8. Cumbria is ahead of the game with vaccines
"In terms of administrating the vaccine, the vast majority of places are (keeping up with national targets). There are one or two that has still got to do a little bit of catching up to do, but Cumbria is slightly ahead of the game nationally.
"The limiting factor is the supply of vaccines coming into the county. At the moment, in the last couple of weeks, that has been low.  
"It has been low nationally. It's not Cumbria missing out. It is about the manufacture of vaccines and the amount there is in the world and how much comes in."
9. New vaccine centres are on the horizon
"New vaccination centres are going to be opened over the course of this month. We've now got one in Kendal and one in Ulverston.
"The North East and north Cumbria network have been prioritising working through GPs, largely because GPs in rural areas are much closer to where people live.
"There will be vaccination centres in Carlisle and Whitehaven in community pharmacies as of Monday with any luck and one in Penrith, hopefully by the end of the month."
10. More than 150,000 in Cumbria have been vaccinated
"Since December 8, when it was launched here, we've now had more than 150,000 people vaccinated. An absolutely astonishing feat, particularly by the NHS.
"95 per cent of people over the age of 70 have now had at least their first vaccine dose, so it is really impressive the way that has gone. People have been very keen to get the jab, so that has been fantastic."