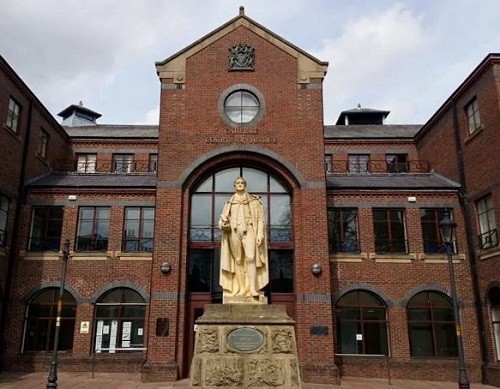 The daughter of a fraudster who targeted businesses around Keswick has now admitted that she was also part of the audacious criminal plot.
Earlier this year, 39-year-old Sonia Malhi was jailed for 20 months after heading up a scamming gang that sought to dupe businesses around the town and in the west and south of the county.
They used stolen receipts from card terminal transactions made by innocent members of the public whose accounts were also attacked.
Criminal associates of Malhi used devious distraction techniques which allowed her to covertly enter card numbers manually and pay for rooms at luxury hotels, splash out on champagne and wrongly obtain refunds.
During a spree lasting several days, Malhi took centre stage as frauds and attempted frauds amounting to almost £14,000 were committed at hotels and businesses which included the Lodore Falls, Skiddaw and Glaramara hotels, Bank Tavern and Star of Siam restaurant.
Malhi had previously occupied a lesser "distractor" role when copycat crimes running into thousands of pounds were committed in Cheshire several weeks before her journey to Cumbria. This was a small part of larger-scale offending across the North West, Yorkshire and Leicestershire.
Her 20-year-old daughter, Tia Renee Malhi, had appeared in court last year and denied conspiring with others – including her mother – to commit fraud as part of the same illegal excursion.
But at Carlisle Crown Court yesterday she changed her plea to guilty.
Prosecutor Tim Evans said Tia Malhi, of Hobson Crescent, Audenshaw, Manchester, had occupied the role of a distractor as the Cumbria crimes were carried out. Receipts, an invoice and a reservation docket were recovered from her upon arrest.
Tia Malhi was poised to submit a formal basis for her guilty plea, the court heard, which will be considered by the prosecution in due course.
She was said to be "young, lightly convicted and, in the run-up to this offending, committed a number of shoplifts".
A pre-sentence report was ordered for Malhi, who was bailed and will be sentenced by a judge on a future date.