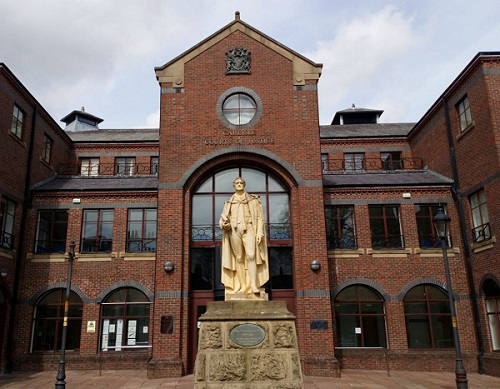 A man who used an extendable baton during a Workington street altercation that unfolded in front of bystanders has been given a suspended jail term.
David Albert Harrison, 48, was one of three people involved in an incident, on Harrington Road on August 27, which was witnessed by other members of the public and captured on CCTV.
"In the court of the altercation, the defendant was seen to have – and use – a long, thin pole, which transpired to be an extendable baton," prosecutor Colette Renton told Carlisle Crown Court today.
This silver implement was found when police later made enquiries at the home of Harrison, who spoke of having it in public because he believed another man involved in the incident regularly carried weapons.
Harrison admitted being in possession of an offensive weapon on that date. No other charges arose from the incident due to "evidential difficulties", the court was told. During his sentencing hearing, Judge Nicholas Barker learned he had 95 offences on his record, but noted there had been a general lack of criminal conduct during the past decade.
An eight-month prison sentence was suspended for 18 months, and Harrison, of Gray Street, Workington, must also complete 120 hours' unpaid work, a rehabilitation requirement and a thinking skills course.
"Whatever aggravation (the other man) was presenting, it gave you no right to equip yourself with this extendable baton," Judge Barker told him.
"At your age, you must and surely should have realised that any behaviour of that sort was not going to improve the circumstances. It is there to get you into trouble, as it has done."