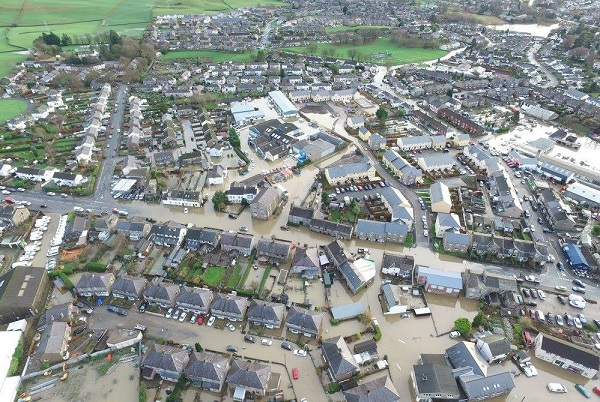 Construction will start today on floodwalls as part of Kendal's flood risk management scheme.
The Environment Agency and contractors, Volker Stevin, will begin construction work today next to the Clarks store in the town.
Construction is expected to take five months to complete.
In order to safely carry out the work, a section of the riverside path will be closed with a diversion in place for the duration of the construction.
Helsington Mills works will also be starting in due course.
The project is part of the three-phased £76 million Flood Risk Management Scheme.
The Environment Agency says the overall scheme will better protect 1,480 homes and 1,100 business across the River Kent catchment from the devastating effects of flooding.
The overall scheme is expected to be completed by 2026.