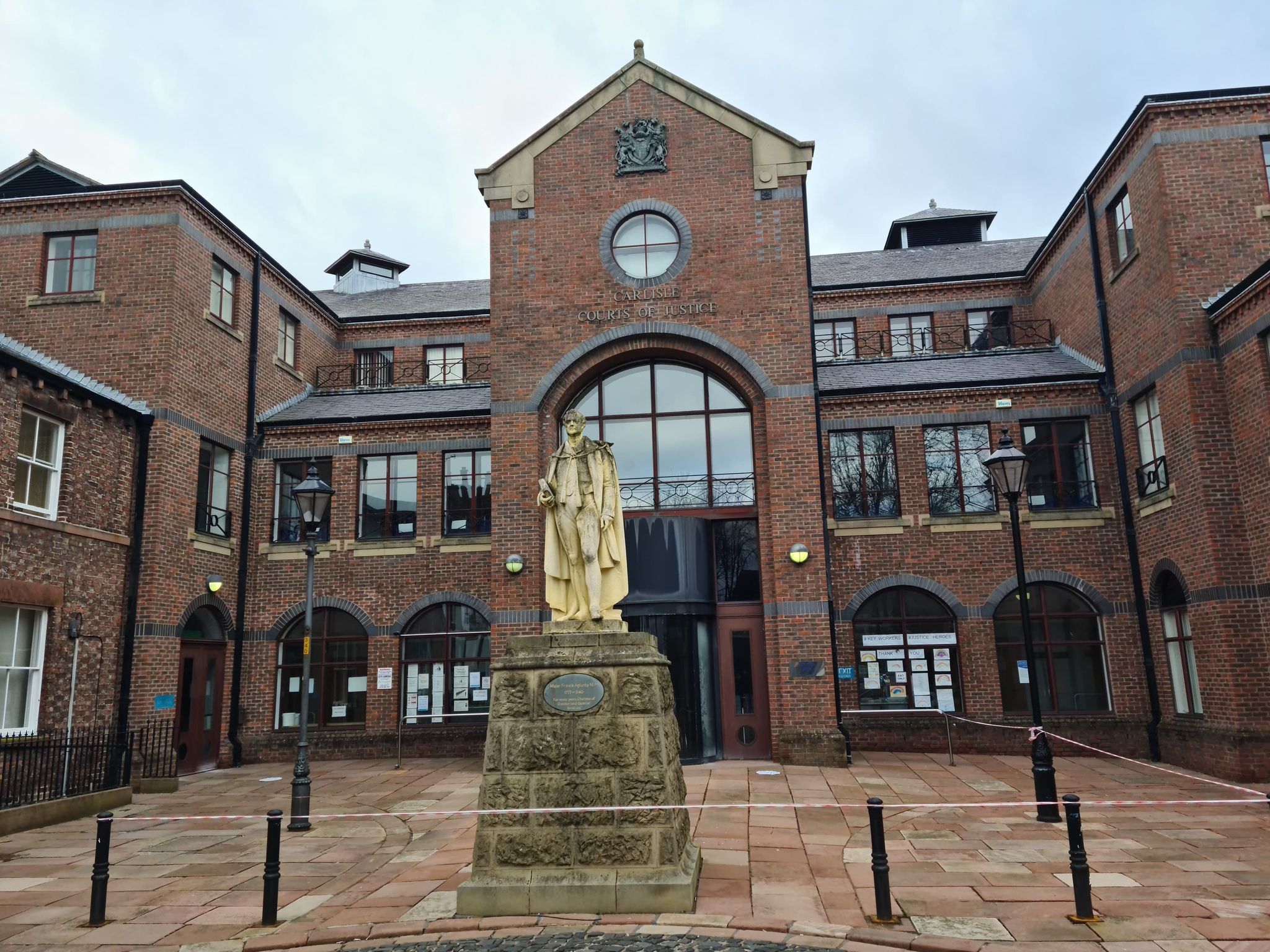 A Carlisle man who attacked his ex-partner and was caught transporting cocaine has been spared jail by a judge who heard a life-changing brain injury was at the heart of his offending.
Ben Robinson, now 24, ran away after police stopped an Audi in the city during the early hours of February 9, 2019.
Robinson's fingerprint was on the outside of a plastic bag containing weighing scales and cocaine potentially worth almost £2,500, and he later confessed to transporting the criminal cargo having run up a drug debt.
On January 19 last year, Robinson then launched what Carlisle Crown Court heard was a sustained attack on his former girlfriend, backhanding her in the face, hitting her head on a glass table and kicking her between the legs.
A man without any other convictions or cautions, Robinson admitted charges of possessing the class A substance with intent to supply – on an agreed basis – and actual bodily harm assault.
But as he passed sentence today, Recorder Robert Lazarus observed that a significant brain injury Robinson had suffered following a car accident in 2017 lay at the heart of his offending.
He was described as an "extremely vulnerable individual" who got involved in the drugs crime through naivety and having been manipulated and abused by others; and committed the assault out of frustration at not being able to communicate properly with his ex because of his mental difficulties.
After reading a wealth of background material – including one report from a health and clinical psychologist – Recorder Lazarus concluded the case was "crying out for" the 18-month suspension of a 10-month jail term.
Robinson, of Vasey Crescent, Carlisle, must complete rehabilitation focused on drug misuse and his brain injury, 100 hours' unpaid work and was made subject to a restraining order.