A unique postal history archive showcasing the Lake District's rich heritage from the Edwardian era to the mid-20th century is coming up for auction.
From Sir Malcom Campbell's Blue Bird K4 on Coniston Water and the Miss England II disaster on Lake Windermere to closed railway lines, defunct stations and tram depot, the transport section alone is a historical treasure trove.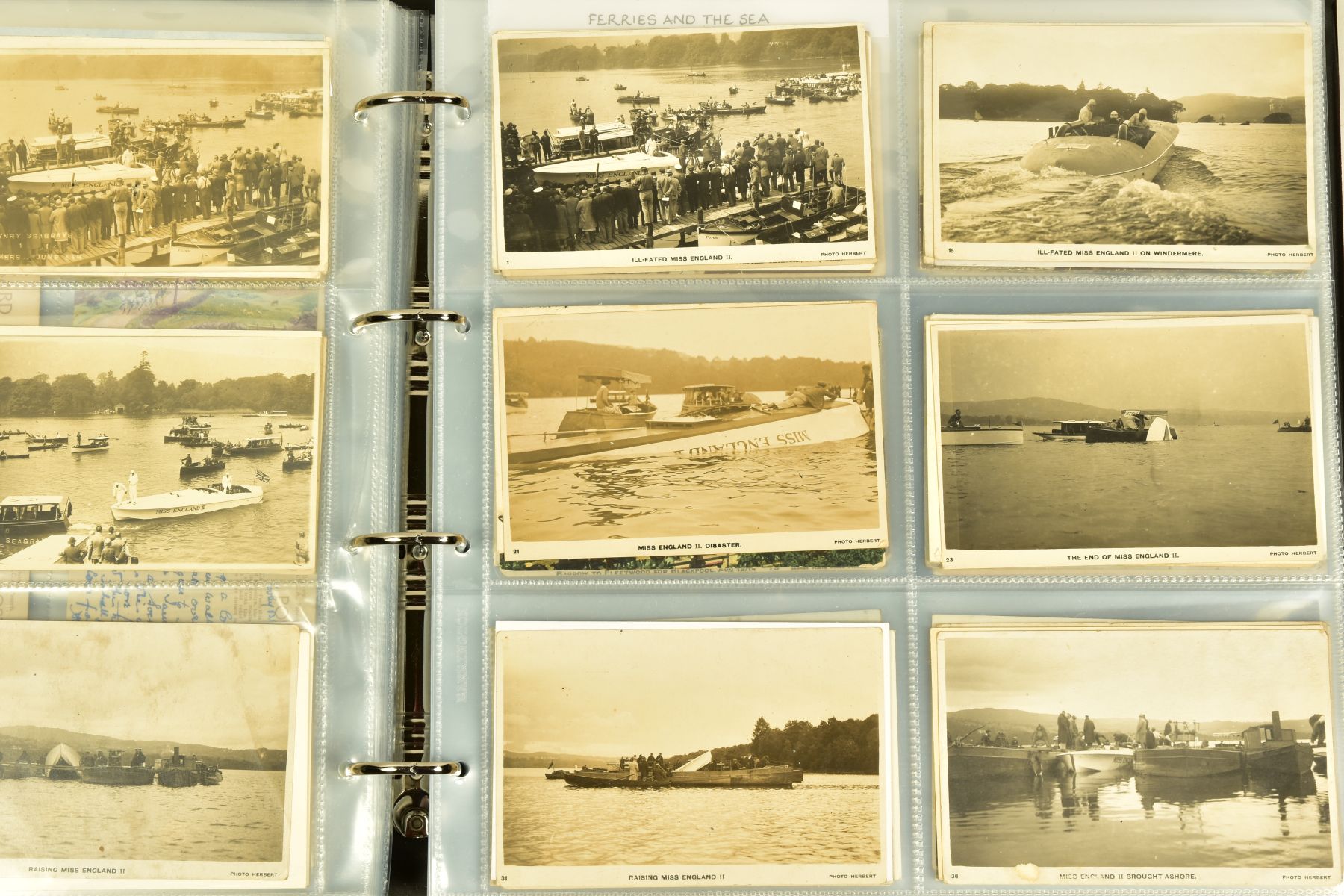 The carefully catalogued collection of 4,500 postcards also includes records of day-to-day working practices from bygone Cumbria to evocative images of the Lake District.
They feature in Richard Winterton Auctioneers' Stamps & Postal History Sale on Thursday, May 13, starting at 9.30am and broadcast online live from The Lichfield Auction Centre.
"It shines a light on how people lived their day-to-day lives," said ephemera specialist Robert French.
"Working images include steelworks, blacksmiths, woodcutters, farming, quarrying, mining, weaving and fishing.
"There are postcards of harbours including ship launches, sanatoriums, schools, colleges, courts, police and the army.
"These sit alongside pictures of early tourism in the region.
"Rare and unusual examples from the Edwardian era and early 20th Century include rock climbing, skating on frozen lakes, swimming and beach games – in full Edwardian attire."
Uppies and Downies and Appleby New Fair
There are several postcards of the Appleby New Fair, the 'Uppies and Downies' football match traditionally played in Workington at Easter, several fetes, pageants and shows including the Coronation Festival.
"It's fascinating how these famous places looked a century ago," said Mr French.
"Ambleside, Windemere, Grasmere, Scafell, Coniston, Derwentwater, Skiddaw, Ullswater, Helvellyn, Penrith, Keswick, Derwentwater and many more are all present, as are stately homes across the region and castles including Appleby, Brough, Kirkby Stephen (Pendragon), Penrith (Lowther), Dacre, Cockermouth and Piel."
As well as Lakeland pleasure boats and ferries, water speed record attempts feature Sir Malcolm Campbell in the Blue Bird K4 on Coniston Water, August 19, 1939, and the ill-fated Miss England II disaster on Lake Windermere, on June 13 – Friday 13th – 1939 in which pilot Sir Henry Seagrave was killed.
There are also images of pre-WW1 biplanes, hydroplanes and two images of the Vickers' Naval Airship Number One in Cavendish Dock at the Port of Barrow in September 1911.
"The airship was nicknamed 'Mayfly', in that 'it may fly one day'," said Mr French.
"It never did."
Artillery soldier killed by lightning
Another rare card shows the military funeral of Gunner Newell 33rd RFA, an artillery soldier killed by lightning on June 11, 1912.
"The archive opens up a fascinating window on a part of the country we all know and love and reveals what life was really like there a century ago," added Mr French.
"The entire collection is beautifully presented and in fantastic condition."
Viewing for the sale is offered strictly by appointment only on Wednesday, May 12, between 9am and 4pm – telephone 01543 251081 to book.
The May 13 auction also includes some of the UK's most coveted postage stamps, many with links to Cumbria.
An 1840 Twopenny Blue – the world's second official postage stamp – on the original 'wrapper', is estimated to fetch £500.
The wrapper housed a letter posted to Hawkshead and bears an 1844 cancellation franking, suggesting that the original purchaser of the stamp kept it in a drawer unused for four years.
The original 2d blue was only printed between May and August 1840 and had long been replaced by an upgraded design by the time it was finally franked in 1844.
"When you have a rare stamp with the wrong postmark on an attractive wrapper complete with back-stamps and seal, all the elements really have come together to create a rare beastie indeed," said philately specialist Phil Ives.
"It is part of a wonderful early GB collection with an emphasis on quality."