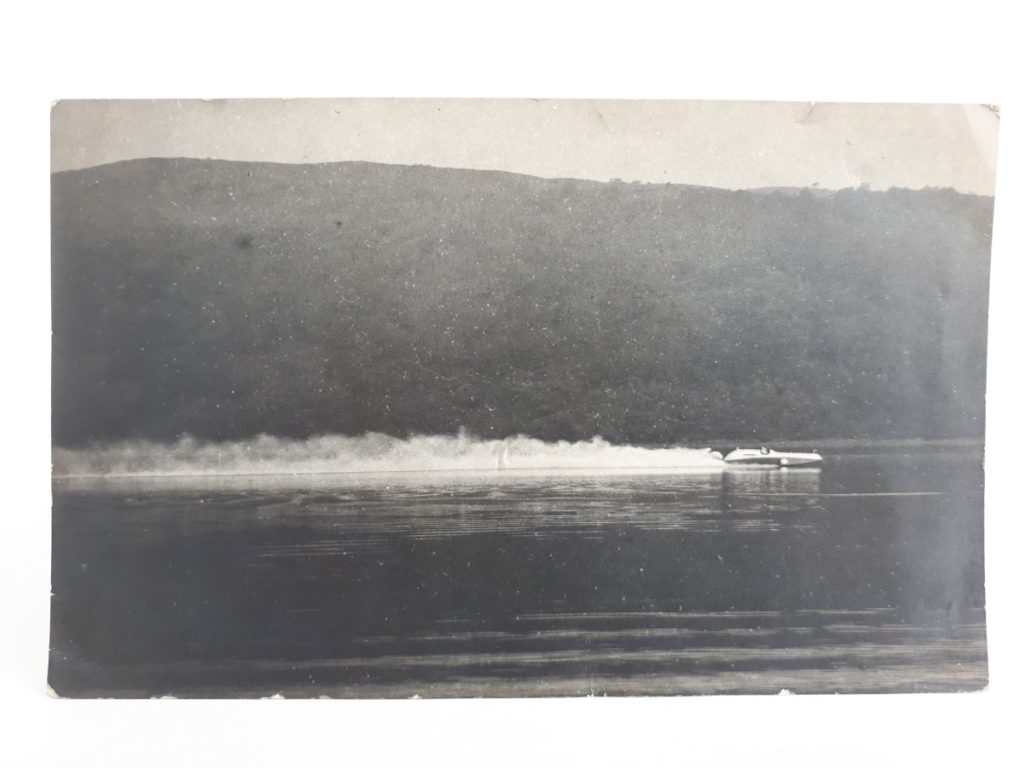 A treasure trove of 4,500 postcards depicting life in Cumbria a century ago proved one to write home about after selling at auction for thousands of pounds.
The archive showcased the Lake District's rich heritage from the Edwardian era to the mid-20th century.
Three albums covering Transport, Cumbria At Work and Cumbria At Play fetchd £1,400, £1,250 and £1,600 respectively in Richard Winterton Auctioneers' Stamps and Postal History Sale from The Lichfield Auction Centre in Staffordshire.
"From day-to-day working practices from bygone Cumbria to pre-World War One biplanes, trams, buses and now defunct railway stations to evocative images of the Lake District, this stunning collection was beautifully collated with huge attention to detail," said ephemera specialist Robert French.
"As well as Lakeland pleasure boats and ferries, water speed record attempts also featured with Sir Malcolm Campbell in the Blue Bird K4 on Coniston Water, August 19 1939 and the ill-fated Miss England II disaster on Lake Windermere, on Friday June 13 1939, in which pilot Sir Henry Seagrave was killed."
There were also two images of the Vickers' Naval Airship Number One in Cavendish Dock at the Port of Barrow in September 1911.
Other postcards featured harbours, ship launches, sanatoriums, schools, colleges, courts, police and the army.
Early tourism was also explored with rare and unusual postcards showing rock climbing, skating on frozen lakes, swimming and beach games in full Edwardian attire.
Mr French added: "Ambleside, Windemere, Grasmere, Scafell, Coniston, Derwentwater, Skiddaw, Ullswater, Helvellyn, Penrith, Keswick, Derwentwater and many more were all present, making the collection as comprehensive as it was desirable."
There were also scenes of the Appleby New Fair, Uppies and Downies no-rules football match traditionally played in Workington at Easter, fetes, pageants and shows including the Coronation Festival.