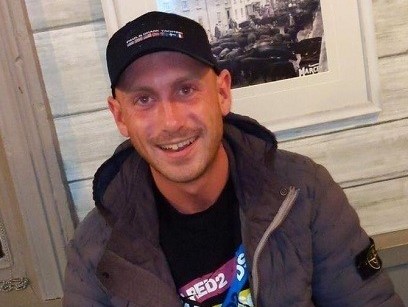 A drug-dealing "middle man" has told jurors a knuckleduster-wearing teenager attacked Lee McKnight with punches and kicks, called for his dad to help in the aftermath and objected to an ambulance being called.
Jamie Davison — one of six people on trial accused of Mr McKnight's murder — is giving evidence for a second day at Carlisle Crown Court.
Davison, 26, knew another defendant, Coral Edgar, had asked Mr McKnight to visit her Charles Street address in the early hours of July 24.
Davison said he asked pal Arron Graham to provide support, fearing Mr McKnight — who owed him drug money — "might start fighting".
Davison said Graham arrived, unexpectedly, with Jamie Lee Roberts, then aged 17, shortly before Mr McKnight was allowed entry by Edgar.
Mr McKnight was quite lairy and on some type of substance, he said.
"He was very surprised to see me," said Davison. "I told him to sit down and he sort of postured into a fighting stance. Like he was ready to fight with me."
After Davison struck out, Mr McKnight responded.
As it became a full fight, Davison said the pair grappled from the living room into the kitchen and he heard Mr McKnight making noises of pain.
"Were you anticipating that it would become violent so soon after he arrived?" asked his QC, Richard Pratt.
"No," replied Davison. "When I finally managed to get my head up and look what was happening, Jamie Roberts was striking him in the back, on the back of the head.
"He was kicking him in the back and punching him in the head."
Davison said he hadn't wanted Roberts, now 18, to become involved at all.
"(I) got back on my feet, told him to stop. He didn't," he told jurors. "He proceeded on attacking him."
Davison said Roberts, with a knuckleduster on his right hand, also ignored Graham's request to stop, adding: "I also saw him brandishing a horse whip but I didn't see any strikes."
Davison believed the teen may have thought Mr McKnight was being robbed of drugs, which was described as 'taxing'.
"Had you ever said anything to him to cause him to believe this was going to be a 'taxing'?" asked Mr Pratt.
"Absolutely not, no," replied Davison.
"Did you yourself intend that Lee McKnight would suffer serious injury when he came to Charles Street?" asked Mr Pratt.
"No," said Davison, who insisted he hadn't wanted it to happen.
"Did you encourage anybody else to cause serious injury to him, or help them to do it," asked Mr Pratt.
Davidson replied: "No."
He added: "People wanted to ring an ambulance. Jamie Lee objected. I believe he thought it would bring police activity to the house.
"After bleeding Mr McKnight deteriorated and became unresponsive, Davison said the erratic teen called his dad, Paul Roberts, who arrived at the house.
He saw Mr McKnight being carried to a Nissan Navara which he said was driven away by Paul Roberts — Davison assumed to a hospital.
"I knew he was alive. I checked for his pulse," he said of Mr McKnight.
"Jamie Lee Roberts thought he wasn't alive. I knew he was."
Paul Roberts later returned and jumped out of the Navara immediately.
Davison got into the passenger seat, he said, and forced Graham to drive.
They dumped the vehicle in woods before walking back to Carlisle.
"When was it you discovered he (Mr McKnight) hadn't gone to a hospital?" Mr Pratt asked.
Davison replied: "When I was at Carlisle police station."
Davison, Roberts junior and senior, Graham, Coral Edgar and her mother, Carol, all deny murder. The trial continues.