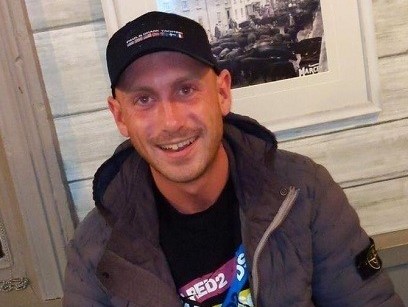 A murder suspect has denied blaming a teenager for a "psychopathic" attack on Lee McKnight, and insisted: "I didn't murder him."
Jamie Davison is spending a third day giving evidence at Carlisle Crown Court. Davison, 26, and five other people deny murdering Mr McKnight, whose badly-beaten body was found in the River Caldew just before 5.30am on July 24 last year.
Jurors have heard drug-dealing "middle-man" Davison was seeking out peddler Mr McKnight over an unpaid debt.
Davison admits luring Mr McKnight to a Charles Street house to discuss repayment, and striking him five to 10 times inside the address as the pair grappled because he feared an attack.
But Davison alleges a fellow murder suspect, Jamie Lee Roberts, then aged 17, took violence to a "whole new level" in the kitchen with punches, kicks and use of a knuckleduster.
This morning, Roberts' QC, Richard Littler, read an extract from a defence statement submitted by Davison ahead of the trial.
"He admits attacking the deceased with his fists, following which a fight ensued in which he (Davison) sustained his own injuries," it stated.
"He only ever used his fists and this has been with the presence of three males in the kitchen."
This was enough to secure disclosure from Lee McKnight of where the cash could be found to repay the debt, and it added: "At this point Lee McKnight was not seriously injured.
"The defendant's objective had been achieved and he had no further interest in using violence."
Mr Littler asked: "In order to 'secure disclosure' did you sit him down on a chair in the kitchen? Did you subject him to whipping in order to secure that disclosure? In order to reach your objective. Did you use that knuckleduster?"
To all four questions, Davison answered: "No"
He maintained Mr McKnight was carried, apparently unconscious, to a Nissan Navara by Roberts and his father, Paul.
Davison remained at the address, he said, and understood Mr McKnight was being taken to hospital.
Jurors watched police body-cam footage of officers forcing entry to Charles Street on the evening of July 24, and arresting Davison.
"You just sat there in a chair with no expression on your face," said Mr Littler.
"I never murdered Lee McKnight," replied Davison.
Asked why he wasn't surprised to be arrested on suspicion of murder, he added: "I assumed he succumbed to his injuries in hospital."
Davison denied Roberts junior, now 18, also owed him money, and stated the teen was responsible for a "psychopathic incident".
"Were you the psychopath?" asked Mr Littler."I was not, no," responded Davison.
Mr Littler also said: "I am suggesting you are are happy to throw him under the bus, Jamie Lee Roberts, because he is not a threat to you at all. It doesn't matter. Is that right?"
Davison replied: "Incorrect."
Davison, Roberts junior and senior, and three other people deny murder.
The trial continues.