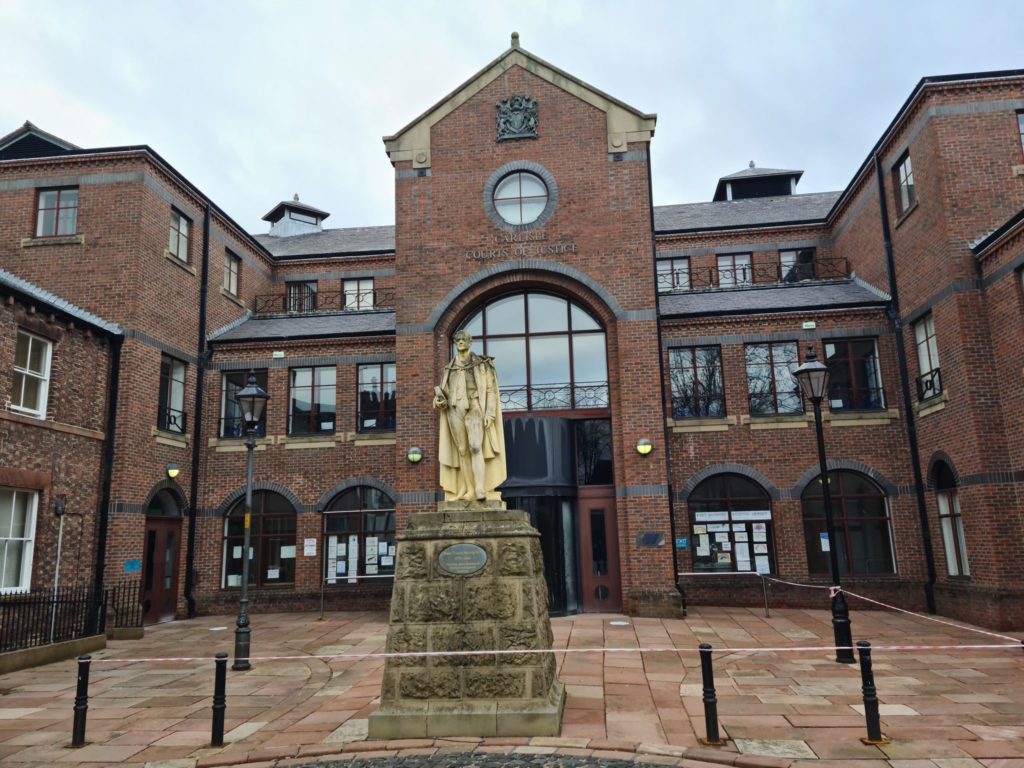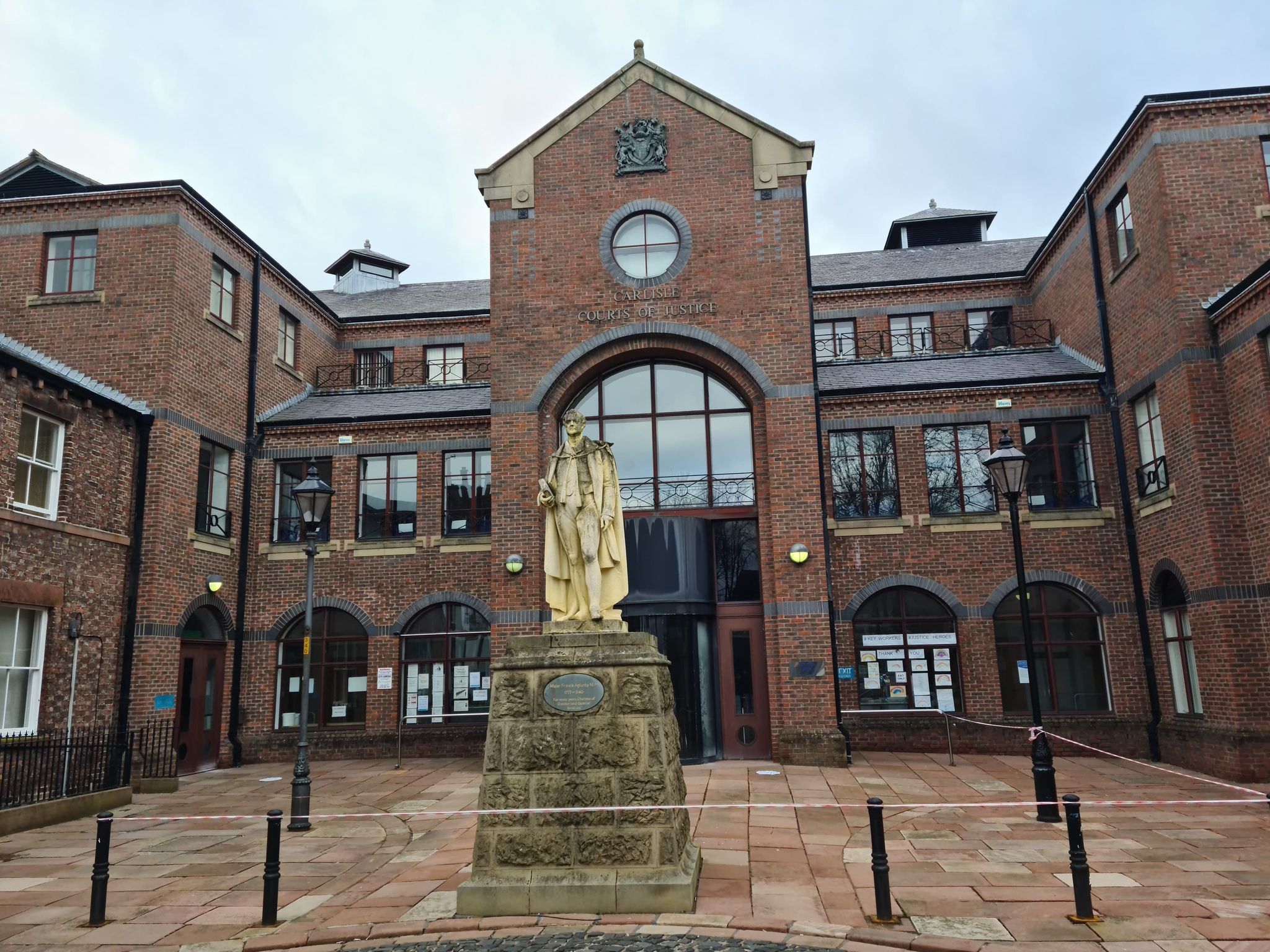 A corkscrew-carrying robber who threatened to slash the face and kill a pensioner after entering her Kendal home has been jailed for four years.
Christopher Thomas Ellis, 30, committed three serious crimes in less than an hour at the town's Kentgate Place apartment block on October 28, 2019.
Ellis was first caught in the act of burgling one flat at around 5pm. Two sisters visiting their grandmother found him inside the property with a relative's mobile phone which he dropped before leaving.
Soon after, Ellis entered another address while carrying a bottle of cider. He told the male occupant to "give me some money or I will stab you" — but the plucky householder shoved Ellis forcibly outside and locked the door before calling police.
Finally, Ellis went into the flat of a 69-year-old woman who was home alone, initially taking hold of her throat and causing reddening before producing a corkscrew which he pressed against her stomach.
Ellis threatened to kill his victim
"He threatened to slash her face and to kill her," prosecutor Peter Wilson told Carlisle Crown Court, "brandishing the corkscrew in front of her eyes and pushing her against the hall wall."
The panicked woman gave £10 to Ellis, latterly of Kentgate Place. He "broke down and apologised" at the scene, was arrested and later admitted robbery, attempted robbery and burglary.
At a sentencing hearing today, the court heard his robbery victim had said her self-confidence and emotional well-being had been adversely affected. She was provided with personal alarms in the aftermath, left anxious and, said Mr Wilson: "For many months she experienced frequent thoughts of reliving the incident."
The judge, Recorder Richard Archer, received detailed reports regarding Ellis's mental health, and heard of his drug addiction at the time and a paranoid schizophrenia diagnosis. But medical experts had concluded his offending was not affected by his mental disorder.
Russell Davies gave mitigation for Ellis, saying: "He has little recollection of these offences and is, of course, extremely sorry that he caused such alarm to the various victims."
Recorder Archer jailed Ellis — a man with robbery and serious violence on his criminal record — and imposed an extended two-year licence period after noting he had previous robbery and serious violence crimes on his record.
"These three offences are extremely serious examples of their type," said Recorder Archer, who added of the robbery victim: "She would have been, in my judgement, terrified by such an ordeal taking place entirely unexpectedly by somebody acting unpredictably in her home."
Ellis was also made subject to a seven-year restraining order banning him from entering Kentgate Place, and contacting the robbery and attempt robbery victims.