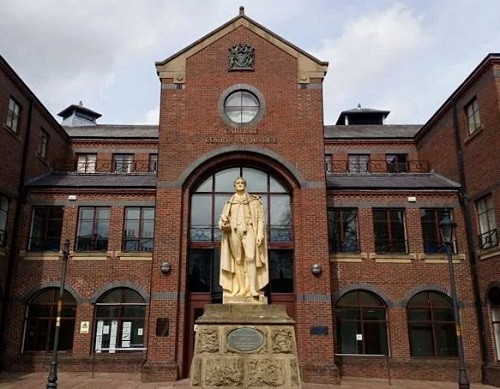 A man and woman accused of a Carlisle robbery and kidnap are to stand trial in front of a jury early next year.
Craig Lee Cherry, 22, and Ellie Louise Wright, 23, and another woman, Lisa Joanne Barnes, 48, jointly face two charges.
One charge alleges that they robbed a woman of cash — of an unknown value — while a second alleges that they assaulted the woman, causing her actual bodily harm.
Cherry and Wright also face a third charge.
This alleges kidnap, and that they unlawfully, and by force or fraud, took or carried away the woman against her will, according to court papers.
All of the charges arise out of alleged incidents which are said to have occurred in Carlisle during the day on August 5 this year.
The defendants appeared at Carlisle Crown Court earlier today, Cherry over a video link while the two women were present in the dock.
All were represented by barristers.
They pleaded not guilty to the respect charges they face when these were read to them by a court clerk.
Cherry, Wright and Barnes are to stand trial in front of a jury at the crown court.
This is due to start on January 31 and, it is estimated, will last around five to six days.
In the meantime, Cherry, of Orton Road, Carlisle, was remanded in custody by Judge Nicholas Barker.
Barnes, of Whernside, and Wright, of Etterby Street, both Carlisle, were granted bail by the judge.