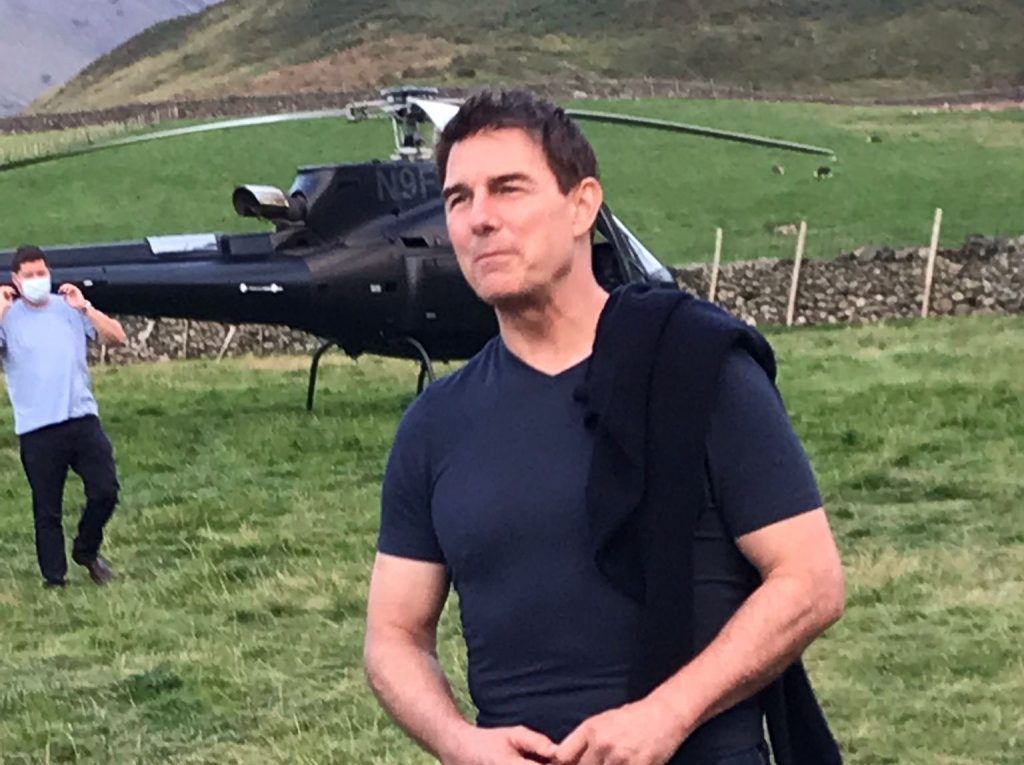 Tom Cruise has been officially confirmed as being in the Lake District after a string of photos of the superstar actor began to circulate on social media.
Mr Cruise, a trained pilot, has been smiling for the camera both with local residents and also flanked by a helicopter with Fleetwith Pike in the background, as filming wrapped this week in Buttermere.
The top Hollywood star has been filming scenes from the next instalment of the Mission Impossible series which sees him reprise the role of top espionage agent Ethan Hunt.
The ageless 59-year-old has been at Gatesgarth Farm where paragliders have been doing stunts nearby between the landmark Lakeland peaks of High Stile and opposing Robinson.
Have you met Tom Cruise while he's been in the Lake District? We'd love to see your photos! Email [email protected]
MORE TOM CRUISE: Superstar tells fan he loves the Lake District