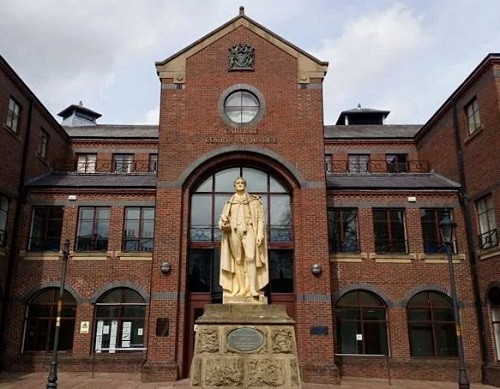 A West Cumbrian man has admitted violence which a judge said involved "stamping" after the attacker went to his victim's place of work.
Gordon Thomas Miller, 47, was due to stand trial at Carlisle Crown Court this week having denied causing Kurt Hewitson grievous bodily harm.
But today, when the GBH charge was put to him again, Miller pleaded guilty.
That came after submissions by his barrister, who had asked for indication from Judge Nicholas Barker about the likely sentence Miller could receive if he admitted the charge; and a response by the judge that the likely prison sentence could be suspended.
"It does seem to me he is a candidate for rehabilitation," concluded Judge Barker after hearing submissions from Gary Bell QC, defending.
But while the judge remarked upon the defendant's lack of previous convictions — and the fact there was no evidence of any previous violence — he did say there were "aggravating features" in the case.
"There is use of stamping with the foot," the judge said of the offence by Miller, who runs a small farm and carries out groundwork.
There was also, the court heard, "seeking out by the defendant" and, according to the prosecution, "going to his (the victim's) place of work and attacking him there." That location was described as "a field".
Judge Barker adjourned the case and asked for the preparation of a pre-sentence report by the probation service.
Miller, of Scallow Farm, Lamplugh, is due to be sentenced on October 15. In the meantime he was granted bail with conditions attached which prohibit him from having contact with witnesses in the case and visiting a specified farm.