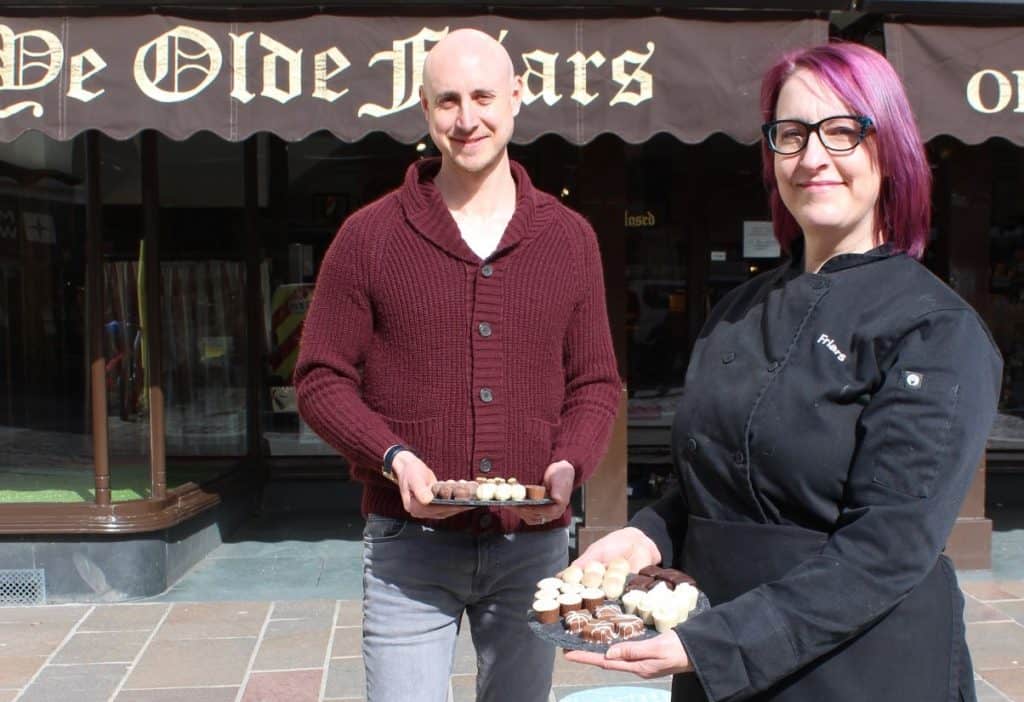 Food and drink makers in Cumbria are using technology and digital skills to navigate the challenges of coronavirus, Brexit, and climate change.
The Made Smarter Adoption Programme in the North West, a collaboration between the Government and industry designed to support the increased use of digital technologies, has worked with dozens of SMEs across the entire supply chain from farm to fork to capitalise on the multitude of benefits that digitalisation offers.
Through impartial expert technology advice and match funding on technology projects, digital transformation workshops to help manufacturers take their first steps, a leadership programme, digital technology internships, and skills development, it is helping businesses in the sector increase productivity, achieve sustainable growth, and create new high value jobs.
Among those working with Made Smarter on technology projects are:
Bells of Lazonby, the family baker based in Penrith, which is automating its portioned cake with a bespoke solution featuring robotics to speed up production time, increase accuracy, reduce wastage and increase profitability.
Bell Mount Farming, a free-range egg farmer in Penrith, has invested in a ground-breaking digital solution using sensors, big data and analytics to produce more eggs and improve bird welfare.
Cranstons Quality Butchers, based in Penrith, invested in a company-wide sales order processing and factory system project which is enabling greater efficiency and overview of orders and products along with a robust stock system for our dry goods, raw ingredients and factory made products.
Kendal Nutricare, based in Kendal, a manufacturer of nutrition products including infant formulas and baby cereals.
Shed 1 Distillery, a craft gin producer, based in Ulverston.
Friars, a chocolatier based in Keswick, using automation to keep pace with a fast moving industry.
Michael Webster, managing director of Friars, said: "Our ambition is to become one of the UK's largest manufacturers of quality chocolates, but in order to do this we need to look to technology to enable us to scale up our operation while producing the highest quality possible.
"Made Smarter's advice through the digital transformation workshop gave us a digital roadmap which helps us grow progressively and sustainably, avoiding the wasted time, effort and money that comes from adopting technologies in a disparate way.
"The further support from the programme has accelerated and de-risked our investment in process automation technology which will take the brakes off our growth plans and transform our business. The retail sector is going through an uncertain time, so we need to secure our future. Made Smarter has given us real confidence that our approach is the right one."
Some food and drink manufacturers have benefited from the Made Smarter Leadership Programme, designed to equip SME managers and directors with the strategic view and the skills needed to successfully pursue smarter manufacturing.
Jason Hill, Head of Production at Eden River Brew Company, based in Penrith, used his experience of the eight-month programme to develop ideas to improve his stock control system.
He said: "The leadership programme was extremely helpful providing a number of tools and methods which have been really useful in the business."
Made Smarter, which has supported hundreds of businesses to deliver an additional £176 million in gross value added, is now keen to reach more SMEs across the entire food and drink supply chain and has produced a free guide to help demystify digitalisation and drive technology adoption.
The downloadable document includes topics such as how to get started with digital technologies, infrastructure management, increasing control, reducing waste and boosting sustainability, enhancing traceability, and how to hit new trends.
Alain Dilworth, North West Adoption programme manager at Made Smarter, said: "While the North West is home to some of the food industry's biggest names such as Nestle, Heinz, and Kellogg's, it is also brimming with innovative small and medium sized enterprises across the entire supply chain, working hard to ensure we continue to enjoy our favourite food and drink from farm to fork.
"The triple challenge of the pandemic, Brexit and the net zero agenda, have created a perfect storm for the food and drink industry, impacting SMEs more than most. But despite these pressures, many of these businesses have shown resilience and determination to keep up with the fast moving industry and are working with Made Smarter on their digital transformation.
"From using robotics and process control technologies to improve sustainability and automating data collection points to create a line of traceability, technologies are not only helping producers overcome challenges, but also unlock a whole host of opportunities.
"To help demystify digitalisation and help SMEs to their first step, we have produced some crucial guidance as well as explained why implementing digital tools is such a priority in this sector."
To download the free guide visit https://www.madesmarter.uk/resources/guide-food-and-drink-manufacturing-is-changing/