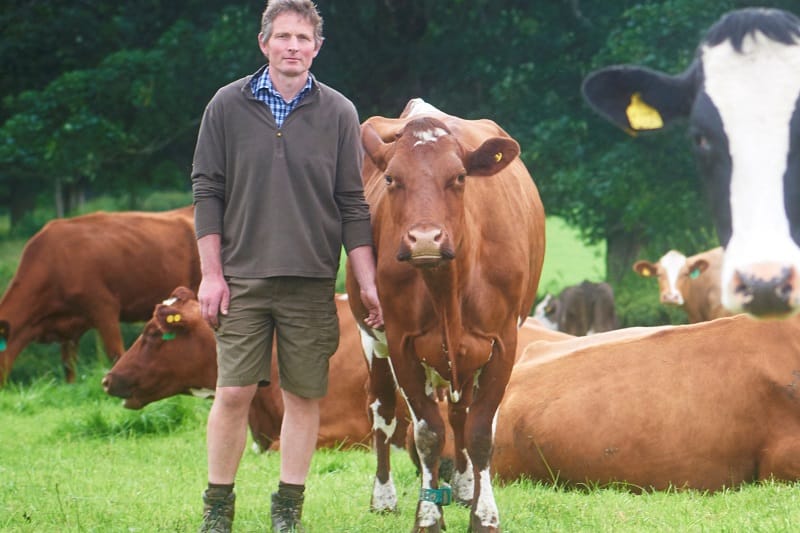 [H]ow can we use nature to achieve a thriving, food producing, species-rich landscape? Find out with the Park family and the UK's Savory Network Hub, the Penrith based 3LM, on June 27th at Low Sizergh Farm, Kendal, Cumbria.
The three-hour-long event looks at how the family dairy farm is using a regenerative agriculture model to farm holistically – balancing economic, social and environmental considerations. It is being held as part of a global land training initiative with events in Argentina to Zimbabwe – and right here in Cumbria.
Those attending will get an insight into the techniques needed to increase productivity and generate wealth from natural processes whilst sustaining the land for future generations.
As part of the event farmer Richard Park will explain how he is using livestock to improve the health of the soil, and how healthy soil will ensure long-term viability of the farm's milk supply. The session will also look at how planned grazing can increase the variety of perennial plants improving soil health and nutrition.
Richard and his sister Alison Park, who run the diversified farm business with their mother, Marjorie Park, completed a course of Savory Institute training this year and are beginning to implement it across the whole farm business.
As Richard Park explained: "We are undergoing a change in land management practices and we want to share our early experience with others who are asking similar questions about how to work with nature to achieve a thriving, food producing, species-rich landscape. We are using a framework for decision making called holistic management. This takes into account specific features of the farm including slope, aspect, soil type, latitude and location and follows a grazing regime based on this.
"Fields are divided into areas that cows graze intensively for short periods and unlike the common paddock grazing system, we will be aiming to increase the variety of perennial plants to improve soil health and nutrition. In this way our livestock are a tool to improve the health of the soil, and with healthy soil we get a sustainable and a great supply of grass which gives us high quality milk.
"Using the holistic management framework, we intend to work with nature for economic, social and ecological benefits that will sustain our farm for future generations.
"We are aware of the bigger picture in which we run our businesses, and that helps us adapt as we cope with everything from the vagaries of the Cumbrian weather to increasing food prices and future food security. We share ideas and information with local and national networks of farmers food and farming organisations and this event is an example of that" added Richard.
Booking and other details for the 'Global Field Day' event at Low Sizergh Farm, 9.30 to 12.30 can be found at: http://3lm.network/event/converting-sunshine-profit/
For information about another event in Cumbria, hosted by Frank Hunter at Ravenstonedale, visit: http://3lm.network/event/capitalising-biodiversity/