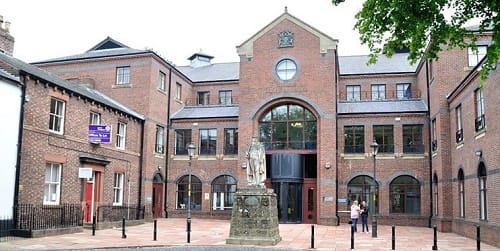 [A] JURY in the trial of a man accused of a street attack in West Cumbria has retired to consider its verdict.
Dylan Wynne, 25, denies causing Ian Brown grievous bodily harm during an incident in Moor Row on the night of September 13.
He has gone on trial at Carlisle Crown Court, where it has been alleged that Wynne attacked Mr Brown who, hours earlier, had attended his brother's funeral.
Mr Brown is said to have sustained two fractured eye sockets and was seen by a witness to have blood "pouring down from his tear ducts".
But Wynne, of Lakeland Avenue, Woodhouse, Whitehaven, maintains he acted in self-defence. He admits "blindly" punching Mr Brown, but maintains he did so because he felt he was under attack and "feared for my life".
After hearing all evidence in the case, jurors this afternoon (WED) retired to start their deliberations.