[W]est Lakes Academy wowed judges on Saturday night at the Northern Premier Final of the Rock Challenge performing arts competition. The premier team, made up of over 100 performers and stage crew travelled to Grimsby to compete against ten other premier teams in the finals.
The Egremont academy performed their eight minute piece based on a book by Laline Paull called The Bees. The story enters a whole new world within a beehive, main character Flora is a sanitation bee, only fit to clean her orchard hive. Living to accept, obey and serve, she is prepared to sacrifice everything for her beloved holy mother, the Queen.
Judges awarded the academy first place naming them the Northern Premier Champions of 2017. The team also scooped all 14 awards of excellence including accolades for choreography, concept and stage crew alongside the coveted 'performers' choice' award chosen by the other schools.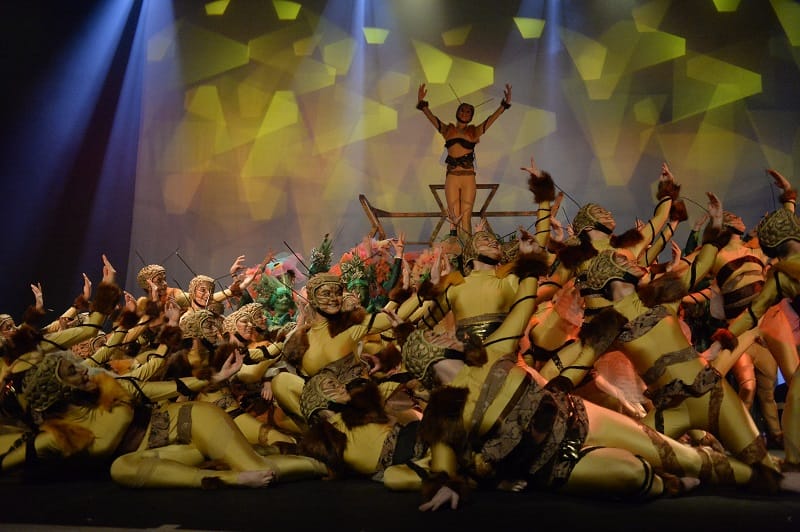 West Lakes Academy teacher, Jill Sunter said, "The competition this year was the strongest we had ever seen. We knew we were competing with the best when we saw the standard of the others in the rehearsal. That's why this award feels so special. Proud doesn't seem like a strong enough word to describe how I feel towards the Rock Challenge team. We call ourselves family and that's what we are."
West Lakes Academy teacher, Jenny Whitaker added, "We are all extremely pleased with our performance on Saturday. To see our students perform on stage was enough, but the overall result was definitely the icing on the cake. The whole team has worked tirelessly since September to create a piece that would make West Lakes Academy and Cumbria proud. Thank you to everyone that contributed in any way."
About Rock Challenge
Rock Challenge is an annual performing arts competition, in which schools present an eight minute performance involving theatre, music and dance. Judges give marks for categories such as; set design, costume, lighting, sound and more which contribute to making their performance a reality as well as the performance itself.