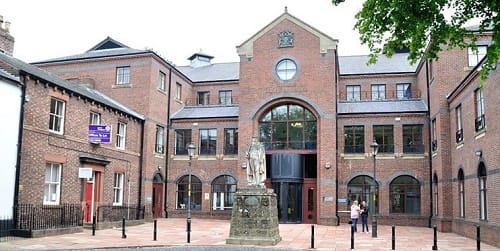 [A] MAN accused of raping an "unconscious" woman has gone on trial at Carlisle Crown Court.
Peter Leo Craven, 67, faces one charge following alleged criminal conduct which is said to have occurred on March 27 last year.
However, he denies rape.
Craven's trial got under way today (MON), when jurors watched the female tell police in a recorded interview how she was left in a "confused" state.
Tim Evans, opening the case, alleged that the woman had been raped by the man while she was "effectively unconscious".
Police were contacted and Craven, of Front Street, Brampton, was quizzed.
In a first interview he made no comment. When questioned again, he "denied in any way" having had penetrative sex with the woman, said Mr Evans.
The trial continues.