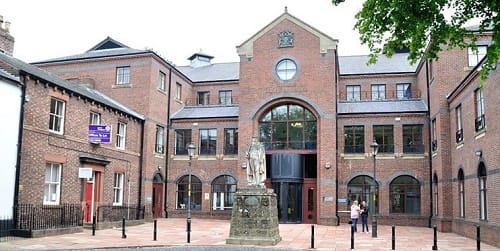 [A] CARLISLE man will be sentenced next month for an aggravated burglary in the city – and possession of two knives.
Stephen Elliott, 52, faced three charges when he appeared before a judge at Carlisle Crown Court earlier today (FRI).
Elliott pleaded guilty to aggravated burglary with intent to commit criminal damage. This arises out of an incident at an address in Garden Street, Carlisle, on February 23.
Elliott, of the city's Yewdale Road, also admitted two counts of having an article with a blade or point – two knives – on the same date.
Judge Peter Hughes QC adjourned the case and ordered the preparation of psychiatric and pre-sentence reports on the defendant.
Elliott, who was accompanied in the dock by a senior psychiatric nurse, was said by his barrister to have been diagnosed with schizophrenia in the early 1990s.
He is due to be sentenced at the crown court on May 25, and was granted conditional bail in the meantime by Judge Hughes.