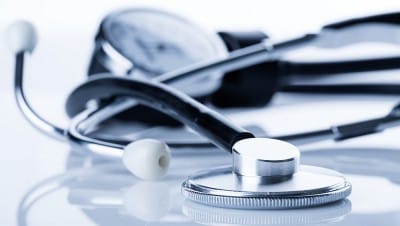 [T]he NHS in north Cumbria is supporting a number of people who have been unemployed for a long time to get the training and experience to help them get back into work.
Eleven people have qualified for the 'Step into Work' scheme which means they spend time in teams at Cumbria Partnership NHS Foundation Trust and North Cumbria University Hospitals NHS Trust gaining vital work experience and have the possibility of employment following this.
Natalie Gaston who is the Vocational Learning facilitator for Cumbria Partnership NHS Foundation Trust said: "The concept of the programme is to target the increasing number of 25+ year olds, who find themselves out of work and in long term unemployment and help them return to work. It is a unique programme designed to support more mature unemployed individuals in taking positive steps towards gaining employment. What makes this programme so successful is that learners gain confidence and self-respect from interacting with real employers."
The programme includes three weeks classroom based training followed by three weeks placement in teams to gain real experience in the workplace. Following the placement all candidates are offered a job interview.
Angela Morritt and Patricia Coleman are Business Support Managers in the Children's and Families team at Cumbria Partnership Trust. They explained that the teams who are hosting the candidates are also benefiting from the scheme.
Angela said: "Our Admin teams have offered 3 placements, and all have had a really positive experience. All three have been 'hands on' from the start, and have shown a great enthusiasm for learning new skills."
Patricia added: "We can see that their confidence has grown significantly in the few weeks that they have been with us, and in many ways they have been a breath of fresh air."
Another administration post has been hosted by the Medical Education team. Claire Ward PA to the Deputy Medical Director said: "It has been a pleasure to support the gentleman on placement in Medical Directorate Support Services; he has had the opportunity to work with a number of different teams including Medical Appraisal & Revalidation, Medical Education Operational Team and alongside myself in my role as PA and Project Co-ordinator. We have sought to enable him with the tools, skills and experience that he can take with him to future opportunities and roles. He is a fast learner and has been an asset to the team in time he has been here; it has been wonderful to see him grow in confidence."
While most of the placements are within administration teams there are also a number of placements covering Heathcare Assistant roles. Angela Dobson, Head of Nursing from workforce explained how the candidates are getting hands on experience
Angela Dobson said: "This is a really good opportunity for the candidates and the Trust to help expand our staffing base and develop individuals to their full potential, which will have a direct impact on patient care.  This is also an opportunity for the Trust to put something back in to the community that it cares for."
James Manser Learning Facilitator at North Cumbria University Hospitals NHS Trust said: "It is no secret that all industries can find it hard to recruit and retain staff in Cumbria for reasons including geographical challenges. Both Trusts in the area have been looking at ways to change this and growing our own from the huge pool of talent already available in Cumbria is a huge step in that direction. The Step into Work Programme is a great example of how we are supporting and training local people to help them develop their careers and in turn help us deliver excellent care to the people of Cumbria."
Two candidates have been placed in the IT team and IT Manager Steven Johnstone explained that he was keen that they get as much experience as possible with different roles that are available.
Steven Johnstone Interim Head of IT for both Trusts said: "During their three weeks in the IT department the two staff on placement have been given the opportunity to specialise in their areas of interest and previous experience – this ranges from developing applications to providing direct IT support to our clinical and administrative teams.
We have been impressed with their enthusiasm, skills and how they have integrated into the team. It has been a positive experience for all."
This is one of a number of innovative ways that north Cumbria's NHS is trying to recruit and attract people to the NHS as part of a campaign called 'is this you?' The campaign is run jointly between NHS organisations in Cumbria which has strengthened recruitment efforts and showcases what makes Cumbria unique as a place to live and work.
All eleven candidates will finish their placements on 18th May and will be undertaking job interviews this week.
The 'Step into Work' programme is funded through Health Education England as part of their Talent for Care initiative.