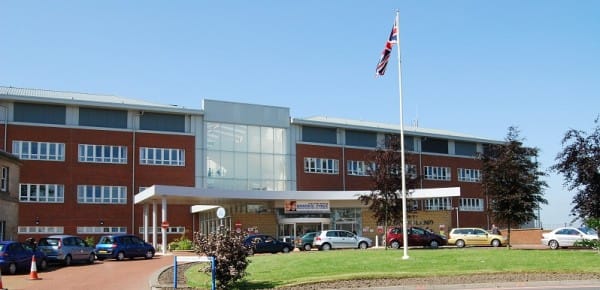 [A]lmost nine out of every 10 patients who visited A&E departments in North Cumbria last month have said that they are likely or highly likely to recommend the ward to family and friends who need emergency treatment, according to latest patient experience survey results.
Almost 600 patients filled out the 'Friends and family Test', which asks one simple question – 'would you recommend this to your family and friends as a place to receive care?' In Carlisle, 83% patients said they would be likely or highly likely to recommend the Cumberland Infirmary, and in Whitehaven 84% of patients said they'd recommend West Cumberland Hospital.
This comes off the back of the latest announcement that North Cumbria University Hospitals NHS Trust's (NCUH) A&E departments are once again above the national average for A&E waiting times.
The Trust's overall performance for June 2018 was 91.7% against the 95% standard (patients should be seen, treated, admitted or discharged from A&E in under four hours), while the national average was 90.7%. The Trust as a whole ranks as 55th out of 138 Trusts in England.
Positive comments from patients included:
"The staff were so kind and helpful and the time to see a doctor was far less than the notice indicated."
"Cannot fault the A&E team whatsoever. So kind, so genuine, caring and attentive. Made me feel so at ease, due to being on my own I was anxious."
Reception staff were fantastic, doctor was very reassuring and made me feel calm and relaxed. I was very well treated."
"A&E is very neat and tidy and full of lovely staff and carers. Thank you so much for making us a better place."
Elizabeth Klein, head of nursing for clinical standards at the Trust, said: "Both the results of the patient survey and the A&E waiting times are excellent news for us; our staff really do work exceptionally hard if often in difficult circumstances and to hear that their work is appreciated by our patients is fantastic.
"I'd like to thank all the A&E staff who have contributed so well towards these results. Even during peak busy periods, such as the recent England World Cup games, our team continuously strive to ensure that patients are seen as quickly and effectively as possible.
"I would also like to take this opportunity to remind people that A&E is for serious & life-threatening injuries and conditions, and that help can be sought for non-emergencies by calling 111."