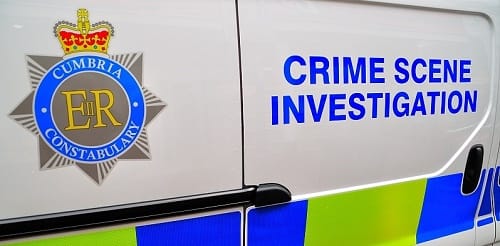 [A]t 4:33am today, Monday 23 July firefighters were called to a car fire on Hutton Way in Carlisle.
The vehicle was well alight on a driveway on arrival.
A Cumbria Fire and Rescue Service spokesman said: "A firefighter wearing breathing apparatus used a hose reel jet to extinguish the fire.
"The fire completely destroyed the car and caused slight damage to a second vehicle on the driveway.
"Firefighters were in attendance for more than half-an-hour.
"Police also attended.
"The fire is believed to have been started deliberately."
Anyone with information about the incident should call police on 101 or Crimestoppers anonymously on 0800 555 111.